The Windows system file checking and recovery program can be started at any time under Windows 10 / 8.1 / 7 Server 2016/2012!




First information:
This example is a short explanation of how you can check important Windows system files very quickly, it is not only useful on Windows server systems, but can also be started on the home PC or notebook if the Windows PC is strange cautious, or becomes slower and slower.




Content:

1.) Start the system file checker in Windows!
Please start the command prompt (as admin), for example via keyboard shortcut

Windows-X




and enter the command sfc /scannow



(Image-1) Windows system file recovery program (example)!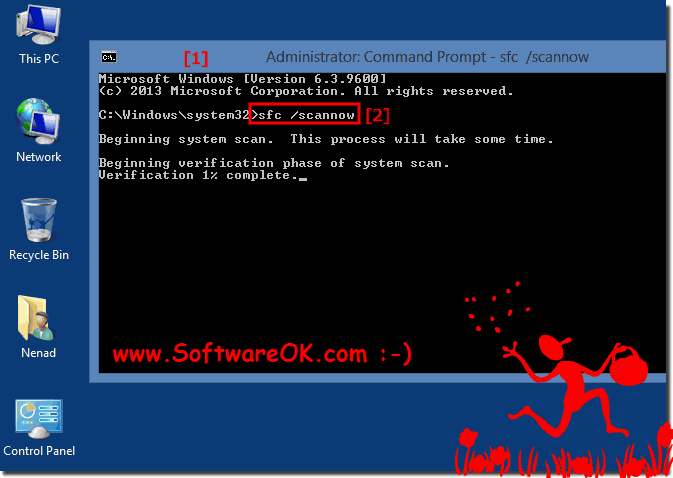 2.) What should you watch out for when checking and restoring system files?
The Windows system file checker needs the original Windows DVD to restore the system files in order to restore the original versions of the damaged files if damage and unusual changes to the system files are detected, such as viruses and trojans.




When Windows starts, many Windows system files are executed. If one or more of these system files are damaged, Windows may not load properly or not boot at all.

 

You can repair damaged system files either by enabling a Windows restore point or by using the Windows repair process.

 



FAQ 22: Updated on: 18 November 2020 12:06