There are no problems with this images comparison tool, not on Windows 10/11 or older x32 and x64 Microsoft operating systems!





Likewise, the images to be compared need not be identical in size or shape; you can easily use this simple and fast image comparison solution on older versions of Microsoft's Windows operating systems, whether it's a Windows desktop or if you're taking pictures in the dune Compare web on tablet or Surface Pro / Go.




See also: ►  How do I delete the duplicate of the pictures !



(Image-1) For what the flipped and rotated image search?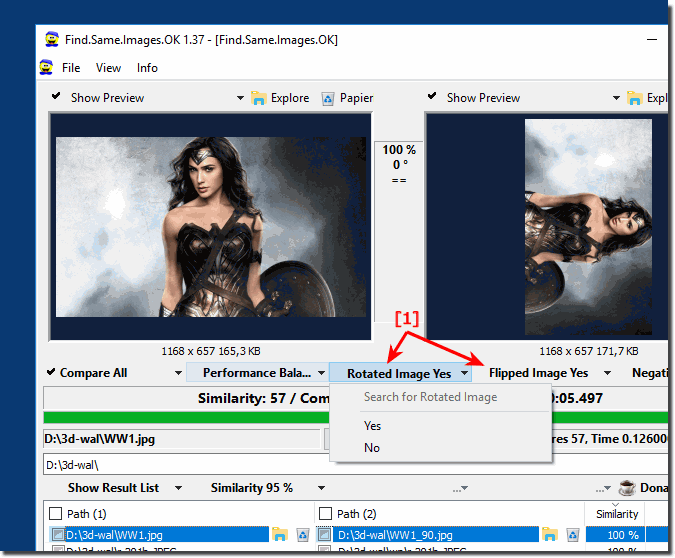 If the images are rectangular, they will not be truncated automatically, which means that you will always get a complete comparison between the images. It is an easy way to automatically determine the difference between two images is the use of this Windows computer software, this done for you. There are also software such as Adobe Photoshop, which also provides the ability to analyze an image to see the difference accurately. However, it is not suitable for users who are not concerned with graphic design and Photoshop is expensive and not so user friendly. Here's a free tool that lets you compare and find the differences between two nearly identical or similar looking images.


FAQ 12: Updated on: 13 July 2021 06:27