A graphic design of characters, numbers and symbols is a font with attributes of size, spacing, appearance, ...! 
The font describes a certain typeface, fonts represented by lines and curves, which can be scaled and rotated, are for example open-type fonts, these are in all font sizes and on all output devices of Windows, MAC-OS, Linux,. ... supported and are clear and legible!
PS:
Open-Type
is an extension of the True-Type font technology!
(Image-2) A font list under Windows!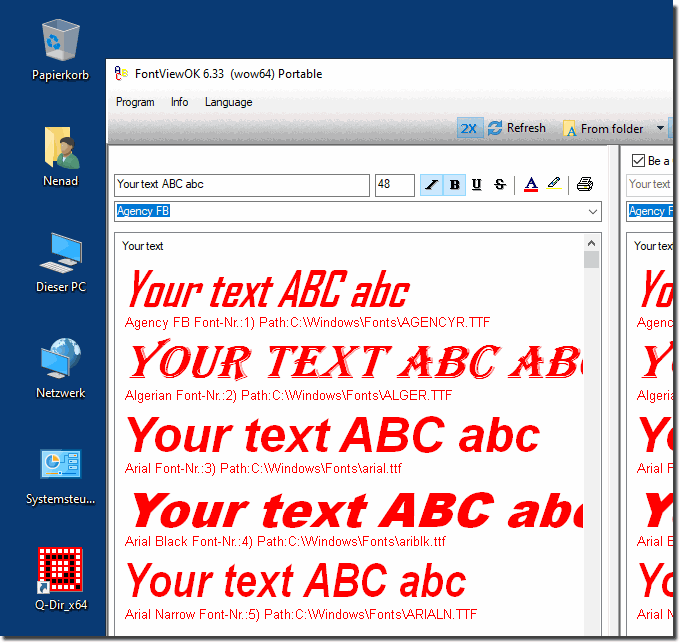 FAQ 202: Updated on: 26 September 2021 14:28