How many frames per second are displayed is the indication of FPS, usually this is displayed in a corner of your screen!





There are benchmarks and games that display this information. FPS comes from English and stands for "frames per second" which means "images per second". By measuring the frame rate on different systems you get a kind of statistic that you can use for comparison for your own checks of applications or the performance of the computer, graphics card and other hardware!




Here is an example in the simple tool ►►  .... Tunnel3dOK.exe under Windows 10

and under XP with ►  ... Fraps an external FPS tool




(Image-1) The FPS abbreviation stands for images per second!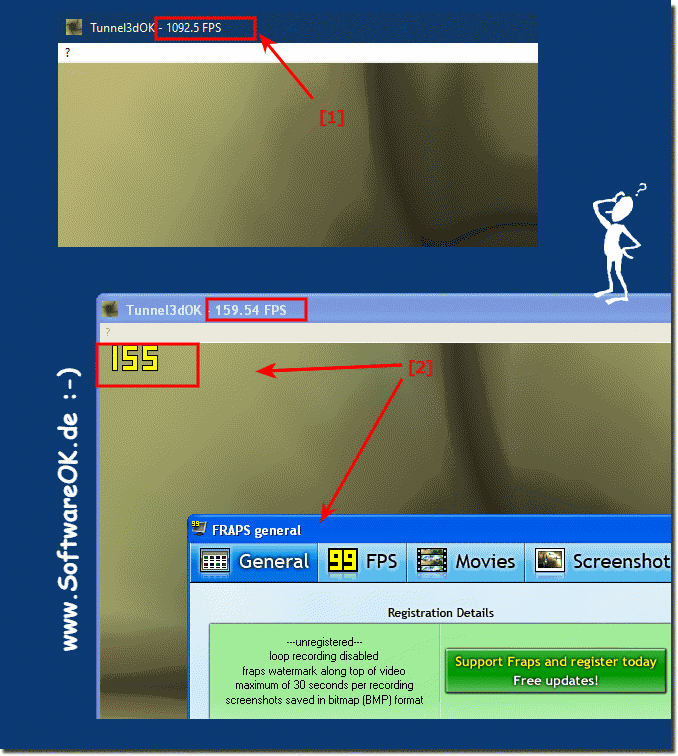 FAQ 239: Updated on: 26 September 2021 14:48