A spreadsheet or worksheet is a row and column file that helps organize data efficiently!


Organizing the data and rearranging it, as well as calculating numerical data, is one of the main focuses here. There is spreadsheet software for this. These are programs with the ability to calculate the values ​​with the help of mathematical formulas and the data in cells and columns.

A plain example of using custom cell formatting or a summary of your bank's balance. ( ... see Image-1 )

Since the terms spreadsheet, workbook and worksheet are so similar, there is often confusion!

There are different spreadsheet programs, Google Sheets, iWork numbers - Apple Office Suite, Microsoft Excel, OpenOffice Calc, .. etc!

Microsoft Excel is the most popular and widely used spreadsheet program, but there are also many alternatives.



(Image-1) Unmerge Excel cells in table that are merged!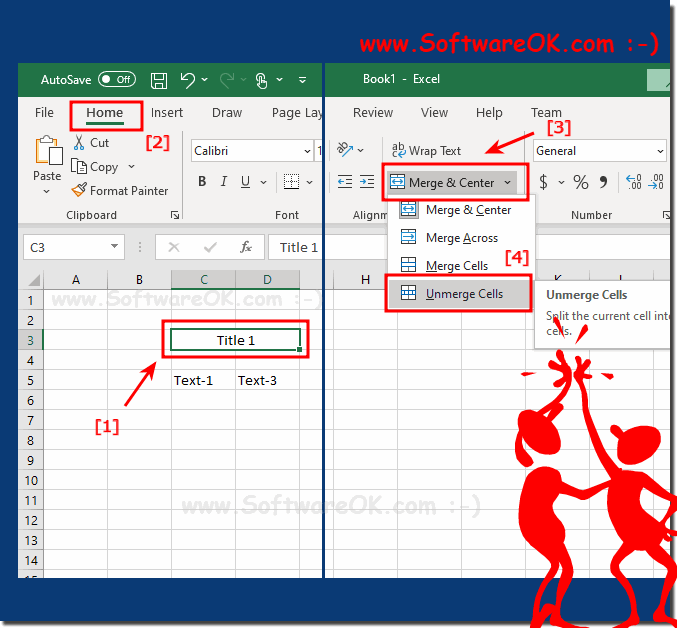 FAQ 244: Updated on: 26 September 2021 14:51