The MEMORY.DMP file, created on Windows Blue Screen, is a dump file, also known as crash dumps.





These files contain a copy of the computer's memory at the time of the crash. They can be used to diagnose and identify the problem that led to the crash. 




You can delete these 
.dmp files 
to free up disk space, which can be helpful as it can become very large. If your Windows computer displays the blue screen, the 
MEMORY.DMP 
file may also occupy 1 GB or more of space on your C:\ system drive .

Windows helps you to automatically delete these files. When you use the Disk Cleanup utility to clean up system files, both types of memory dumps appear in the list. You should not put it in your 
C:\Windows 
Delete folder manually.



The settings of the "MEMORY.DMP" on all Windows all OS 


Write debugging information

1. Change the Path for MEMORY.DMP file

2. Auto overwrite any existing file

3. Disable automatic deletion of memory dumps when disk space is low






(Image-1) MEMORY.DMP file settings!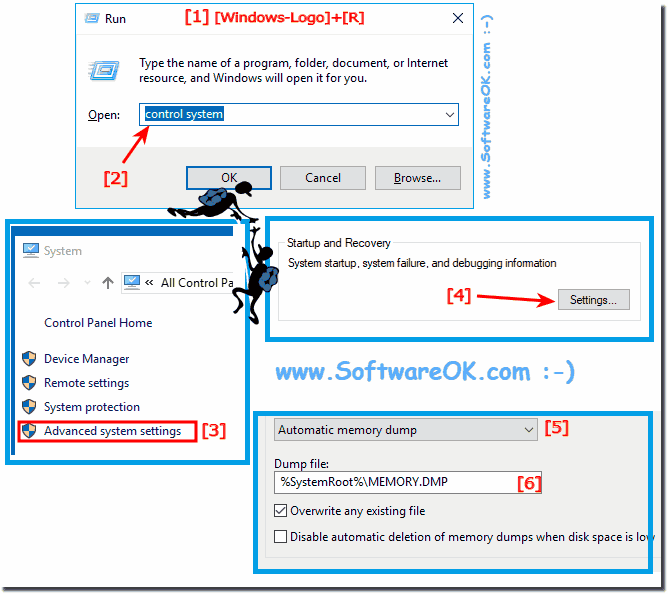 FAQ 46: Updated on: 15 September 2020 06:06