The command prompt can be started in the Unicode character set on all Microsoft Windows 11, 10, ... Desktop and MS Server operating systems!


Contents:



1.) Simply starting the command prompt in Unicode!
1. As always, start the Run dialog

2. And use the /u parameter to start cmd.exe in Unicode mode cmd /u

PS: Use ctrl + shift + enter  to start this in administrative mode!  

(... see Image-1 Point 1 to 3) 




(Image-1) Start command prompt in Unicode character set!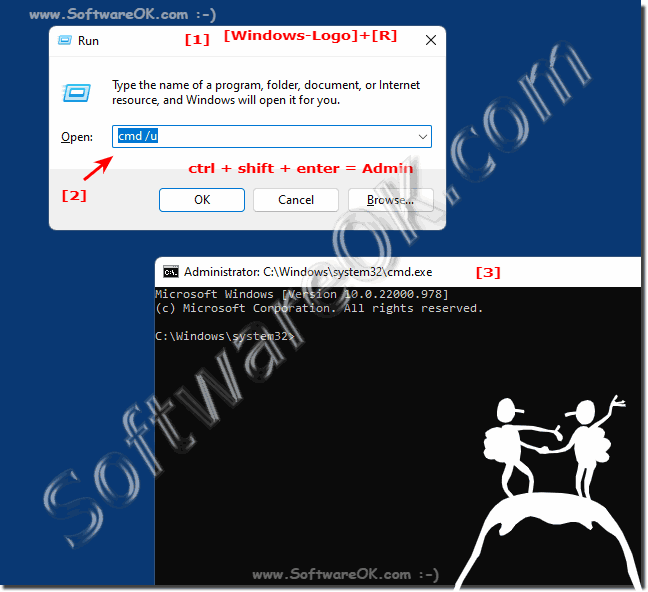 2.) More tips on Unicode and similar on MS Windows OS!
FAQ 26: Updated on: 22 September 2022 16:21