Yes, it does happen that you do not want to read certain texts from certain people on Facebook.de, or they bother you too much.


But you can easily make the settings on Facebook.de to block friends or certain people and applications.

If you are already registered with FaceBook.de, you can use this link:
... Blocked persons and applications on FaceBook.com directly to the area "Manage blockings" on FaceBook.com 

Privacy settings on Facebook Or on the Facebook.de page via Account / Privacy Settings 

On the "Privacy Settings" page, scroll down to the item "Blocked people and applications"

Here just click on Manage blockings

Now you can block certain people on Facebook.de very quickly, or unblock them

You can also:
# Block application requests.
# Block event invitations
# And manage blocked applications
.....





(Image-1) Activate and unblock blocked people and applications on Facebook.com!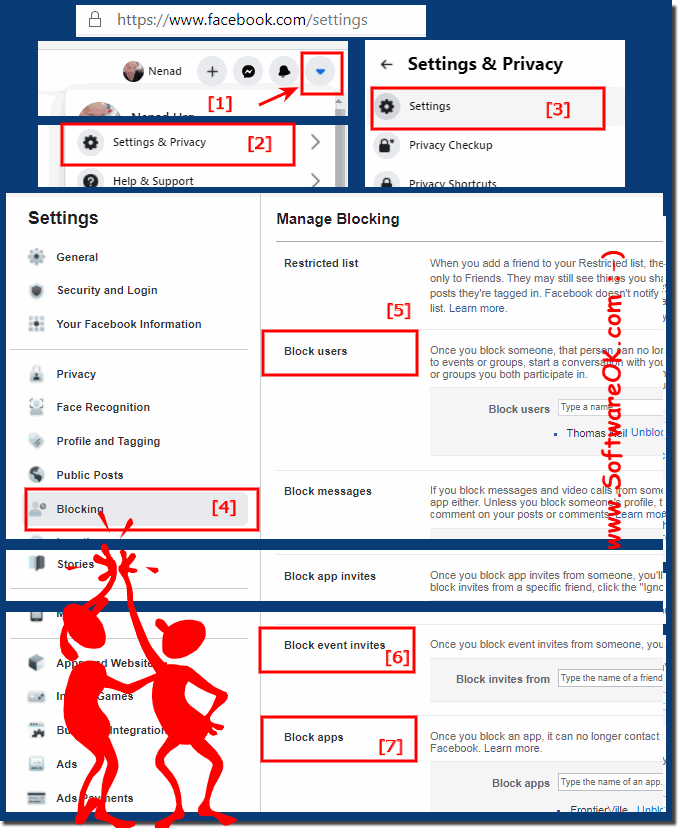 FAQ 38: Updated on: 28 November 2020 07:37