This is the case for FAT and FAT32, here you can't change the time when the entry last access MS Windows 11, 10, ... etc. files!


Content:




1.) The problem of the file time for the last access!

If the file system is FAT and  not NTFS, the entry of last access time can not be written, or be changed (... see Image-1 Arrow-1)

On the FAT file system, is the access date modifiable but not the last access time!

With NTFS you can also change this entry of the file and/or folder time with the .... freeware NewFileTime
(... see Image-2 Arrow-1)



(Image-1) Windows files it does not change the last access time on FAT!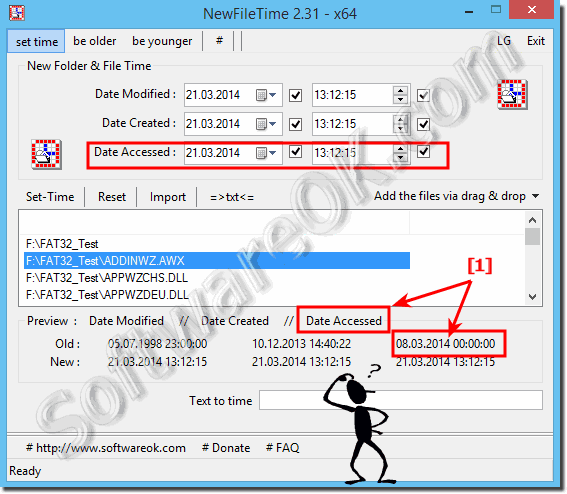 (Image-1) You can change on the NTFS the last access time for Windows files!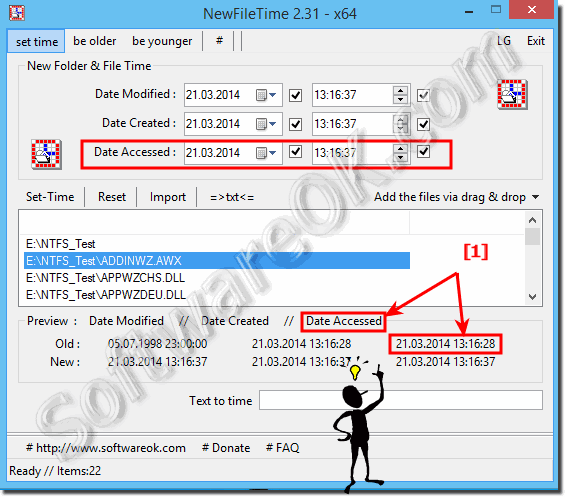 2.) Why is it so with FAT on Microsoft Windows 11, 10, ... operating systems?

The FAT is the simplest of the file systems supported by Windows NT. The properties of the FAT file system are based on a "file allocation table".

This is a table located at the beginning of the disk / partition. At the time, it was not necessary to log current documentation of the file modification time, so there is no option to make this entry with the time!

See also:







FAQ 2: Updated on: 4 July 2022 06:53