The answer is very simple, you can compress the not compressible files that were created with NonCompressibleFiles with 7-zip and with other compression program, but these files are larger than the source file!


You can be sure that none of the not compressible files created with NonCompressibleFiles can not be compressed without gaining in size. 

Otherwise I could not call the freeware program NonCompressibleFiles , but rather 
for example Sometime-NonCompressibleFiles :)

The reason is that you can not compress random numbers, according to the present state of knowledge, it is impossible in any case and with any program.

Compressed "Not compressible" files are larger than the actual source file size.



(Image-1) Compress the non compressible files with 7-zip!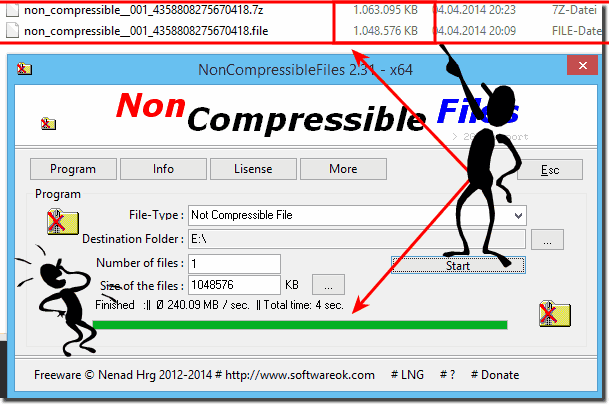 FAQ 2: Updated on: 14 September 2021 17:35