If you
edit the user folder of other users

in Quad Explorer, the correct path is important!

Content:




1.) Avoid the path information and problems!
Under MS Windows, the path information changes depending on which user is currently logged on, this is the case in Windows Explorer and also in Quad Explorer Q-Dir , for this reason you should use the correct path when creating favorites: 

C:\Users

 here you can also see all Windows user accounts folder! As well as the "All User" folder!




(Image-1) Edit all user folders as admin, correct path!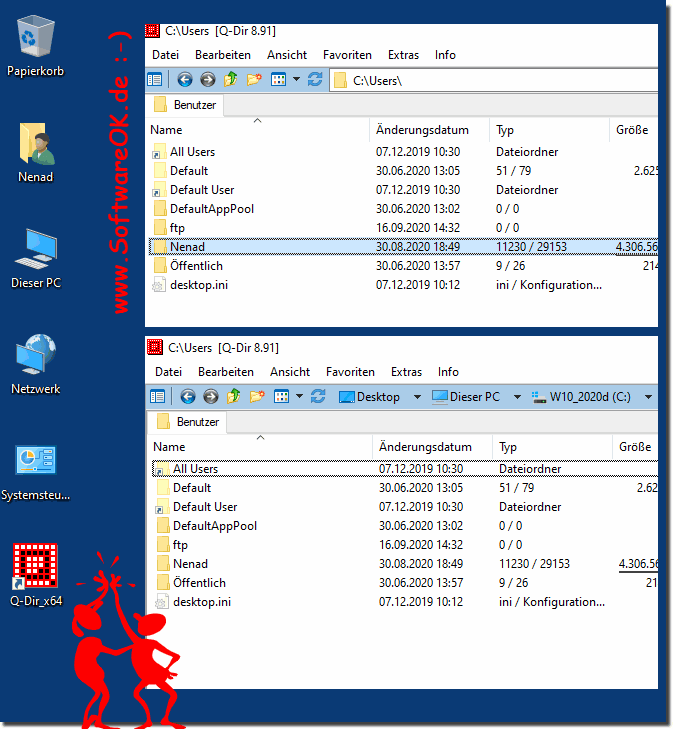 2.) More information about paths and tips!
FAQ 127: Updated on: 14 May 2021 16:58