Yes, Q-Dir 3.31 was unfortunately the victim of an order, but I fixed it in 3.32.


I will try to keep Q-Dir running on Windows 98 for as long as possible!

Q-Dir  5.76 on Windows-98 on

November 4th, 2013 Version 6.74 test on November 18th, 2017 on Windows 98 se

Please always use  ... the latest version of the alternative Windows file manager Q-Dir . 



(Image-1) Q-Dir 5.96.6 on Windows 98!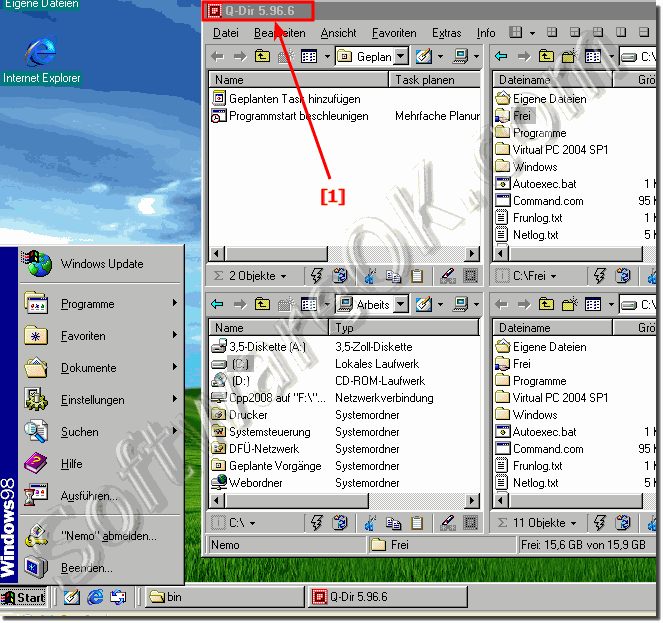 Q-Dir 3.83 in Windows 98 (19th Jun 2009)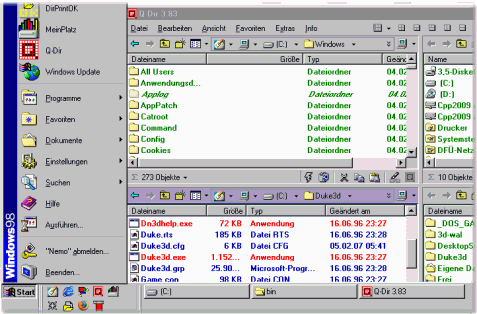 Q-Dir 3.83 in Windows Millennium Edition (19th Jun 2009)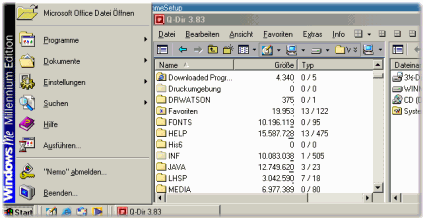 FAQ 25: Updated on: 18 June 2020 10:27