Quad-Dir-Explorer work on 64-bit, but it is a 32-bit application, Just install under Win-10 64 7zip 32bit, there is no difference in performance.
Then it also works in Q-Dir.
But in future I will make Q-Dir also as a 64-bit application!
From version 3.73 : Please download the x64 Q-Dir files for x64 OS: 
(Image-1) The File Manager Q-Dir x64 on Windows-10 X64!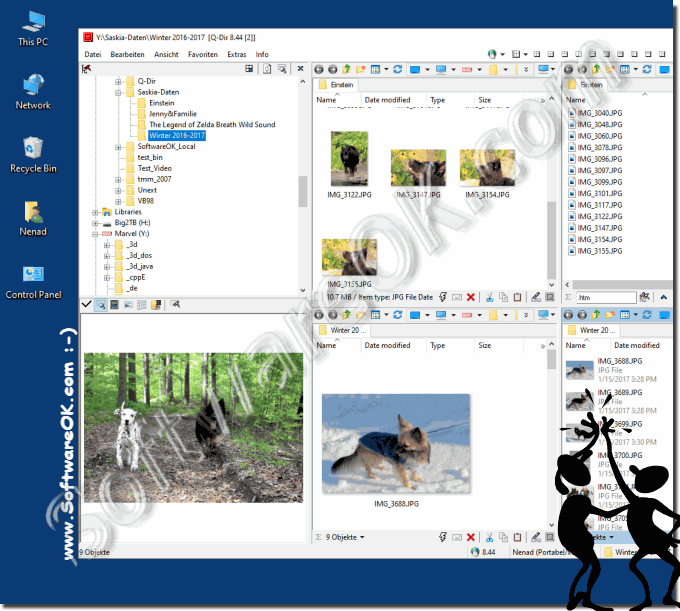 ♕ ♖ ♗ ♘ ♙! 




See also : ► The Folder Size on Windows-10 ► change the list view to details ► Select folder from List View

FAQ 29: Updated on: 19 April 2018 21:55