Plase easy enable mouse over scrolling in the Quad-Directory-Explorer on Windows 11, 10, ... or MS Server OS!!
In: MENU ► EXTRAS ► List-View ► Mouse wheel focus (... see Image-1)



This is for Tree and explorer List Views! 

Tip for System-Wide mouse scroll over program: .... Download AlwaysMouseWheel!



(Image-1) Enabling mouse over scrolling, File Manager!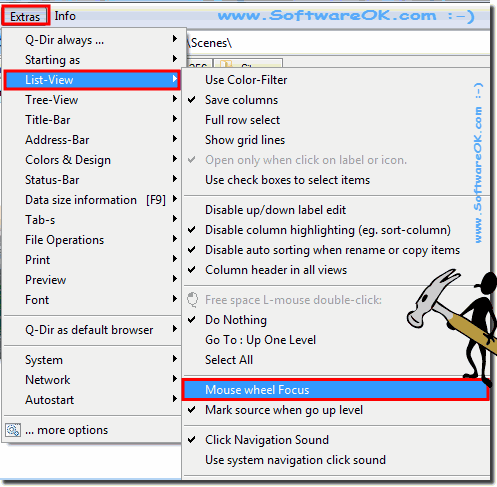 FAQ 75: Updated on: 13 July 2021 05:55