The solution is really easy to change the language on the Samsung mobile phone with Android!




Here is a short how to, if you want to change the language on the Samsung phone, especially as a former user of Appel's iPhone, or Microsoft's Windows Phone is a little hard to get started. If you want changed the language, the solution is the same for S5 / S7 J5 / J7 ...!



 

Content:



1.) Changing the language on the Samsung Galaxy! 
Now just go to the item "Language and input" , then to "Language" 
Move eg "English" by dragging to the first position. 
If English is not in the list, just add the required "language" 
Tip: At the point (
point X
) you can at the same time adjust / change the default keyboard! 
(Image-1) Change the language on Samsung smart phone and Android!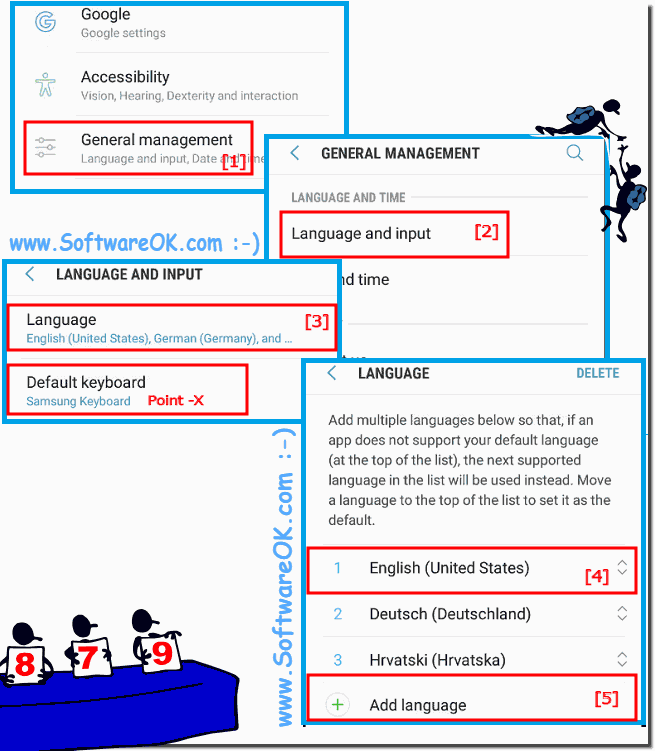 2.) What should I watch out for when changing the language on the Samsung smartphone?
Not all Android APPs support all languages, so it may be that despite the change of language to English some APPs in German, or appear in another language.
See also:  
FAQ 11: Updated on: 7 May 2020 17:02