If the cursor of the mouse draws a track, deactivation is possible under all Microsoft Windows systems!
1.) Turning off / activating the mouse tracks under Windows!
1. For all Windows OS, use Windows + R keyboard shortcut 


2. And command main.cpl

3. Easy, customize the Mouse Pointer Options 

(... see Image-1 Point 1 to 4)



PS: 




(Image-3) The mouse cursor draws a trace, deactivation of trails is possible!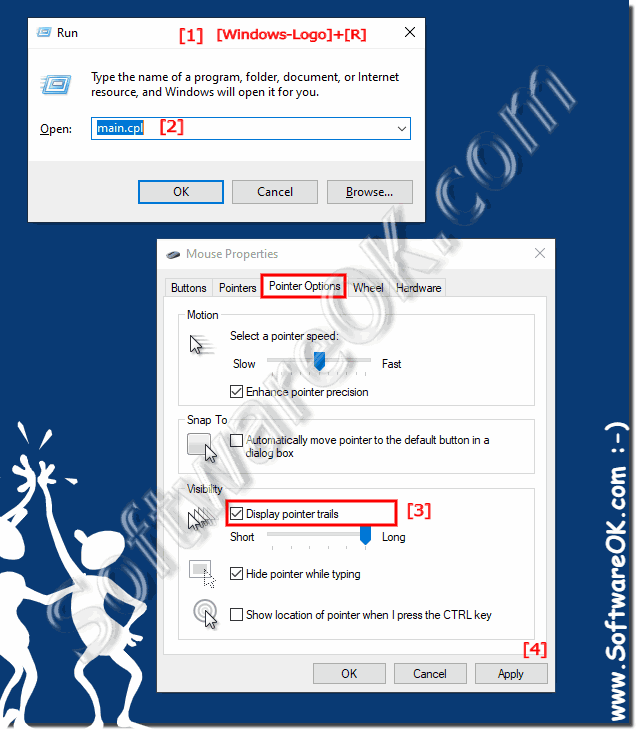 A computer mouse is a handheld hardware input device that controls a cursor in a GUI and can move and select text, symbols, files and folders. On desktop computers, the mouse is placed on a flat surface such as a mouse pad or a desk and placed next to the computer keyboard.



2.) Alternative beautiful and long mouse tracks for all MS Windows OS!
Here on the left a typical mouse track preferred by beginners and on the right the mouse track friend of many years! Simply test it yourself and pick the best!




So just test and try it!
(Image-1) Prefer short or equally long mouse tracks on Windows OS!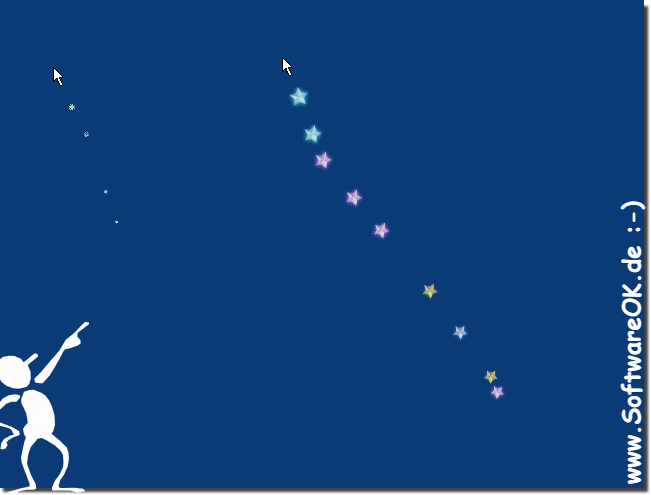 3.) What should I watch out for with Windows mouse tracks?
Short mouse tracks is the motto of experienced mouse track friends, the users are only long-term pleased if they use subtle mouse tracks that match the screen resolution, in order to intensify the mouse tracks over time to better perceive the Windows mouse the only downside is that you get used to it over time and they become less noticeable. But that is not a problem, simply by increasing the individual mouse trace values ​​you get back the spectacular mouse experience!




 



FAQ 31: Updated on: 2 July 2020 11:39