Help, no support for Windows 7, 8.1 for new processors, but MS only limits it to get users to switch to Windows 10 or 11!



You can bypass zeffi / wufuc by applying the patch!

At some point, however, you should consider whether you should not switch to Windows 10 or 11, as driver support is becoming more and more difficult and support for Windows 7 2020 will end.

The error message:



Unsupported hardware! Your PC uses a processor designed for the latest version of Windows. The version of Windows you are currently using does not support your processor, so your system will not receive critical security updates.




(Image-1) Unsupported hardware in Windows 7 and 8.1!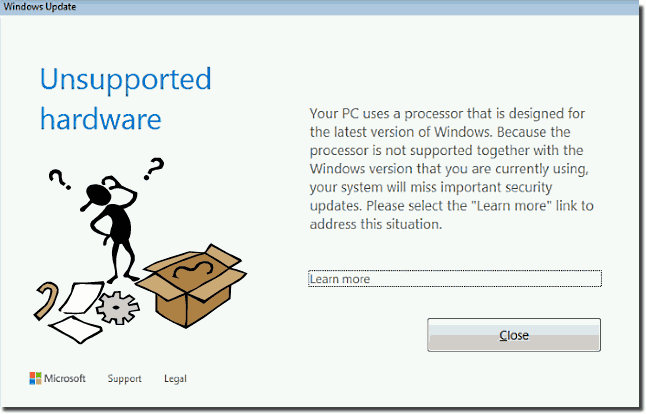 FAQ 87: Updated on: 9 August 2021 05:50