The visits to the shipment / tracking number on ebay.com is quite simple and can always be seen!




However, the seller must have marked this as sent, there are no binding information on ebay.com, especially if it is a private sale, it can sometimes take weeks before the shipment is sent. But everyone who sends packages and parcels is happy about this free service!



 

Content:

1.) Calling up the shipment number on ebay.com!
Call up the purchased item in your ebay.de account:
Via "My eBay", then "Purchased" ( ... see Image-1, Point 1 and 2 )

In the list of purchased items, you can then see whether the shipment to status "Send"


If so, you can see the "tracking number" below .

By clicking on the "shipment number" the window with the " shipping details" appears




(Image-5) Tracking-Number on ebay.com?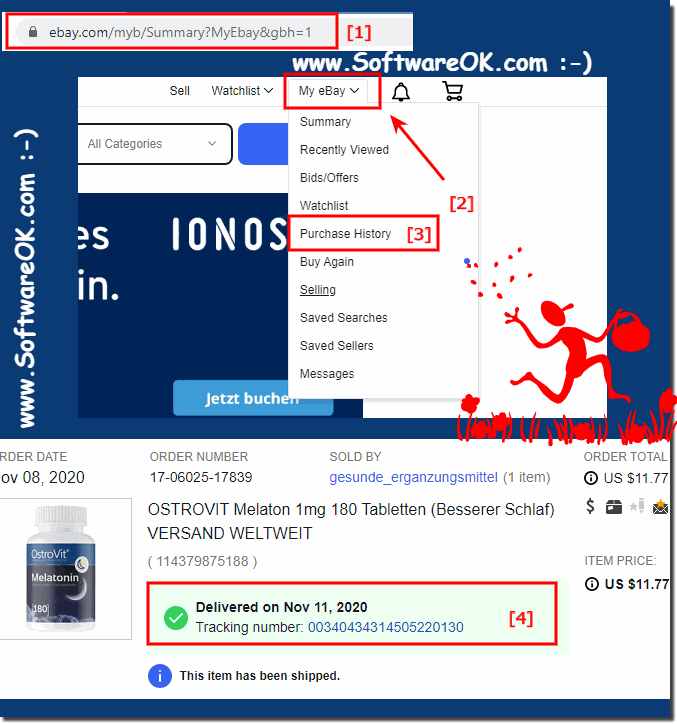 The note:
"For this mission is no tracking number available Please look back later." .
has no meaning in this case, it is an erroneous message on ebay.de, which should not confuse you.
You can now easily query the shipment status using the shipment number.

In this case on hermes.de .
See here: ... Where can I query the shipment status of hermes.de?


2.) What should / can I do if there is no tracking number?
In the case of private sales, a tracking number is rarely stored; the only way to do this is to contact the seller. 

You can find this in the point "Further actions" ► "Contact seller"


(Image-4) The shipment number on ebay.com via Contact!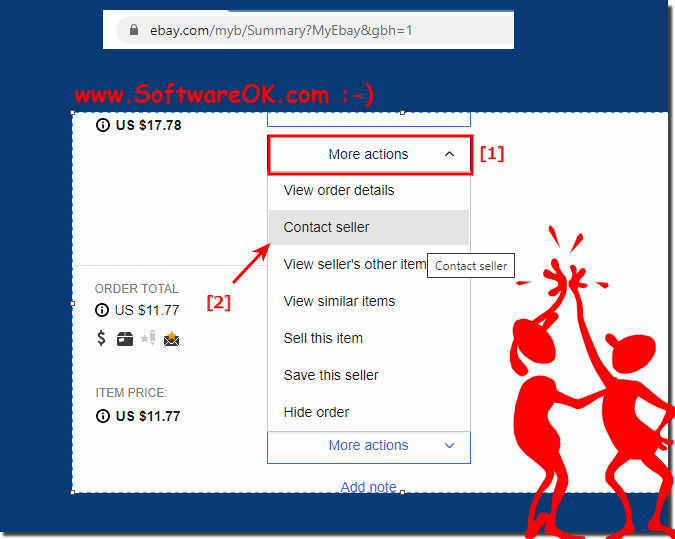 FAQ 53: Updated on: 30 November 2020 10:27