Starting with version 8.22, it is possible to sort the scans backwards, whether all files or only selected files, regardless of the scanner you use! 


Contents:



1.) Backward sorting of the scanned pages! 
1. Start as always ► WinScan2PDF 

2. After the scan, you can simply sort the pages backwards 
(all or only selected scans / images)

3. Then, as always, simply save as a PDF file via the "to PDF" button


PS: Sort them by drag and drop if necessary



(Image-1) Reverse sorting of the scans all or only selected ones!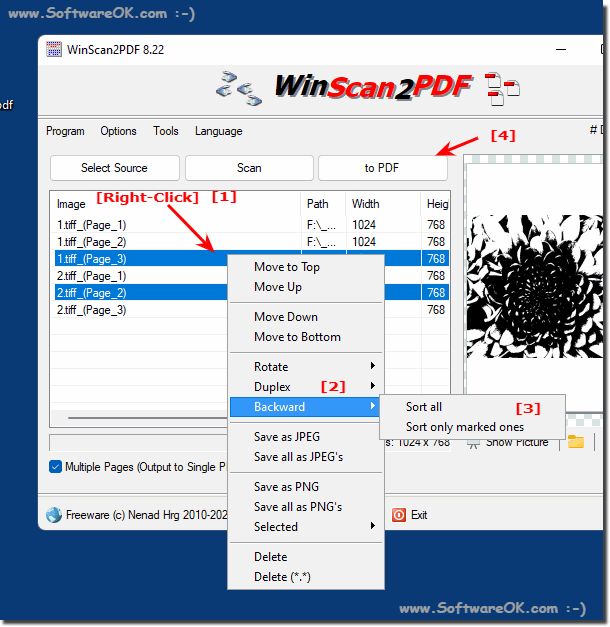 2.) More tips on sorting, scanning, and Co.!
FAQ 32: Updated on: 7 September 2022 11:40