The solution is simple to save the Scans as JPEG files in WinScan2PDF at the Version 3.09!



Please switch to

Multiple Pages

Scan, after the Scan, please do a right click on the List View and select:
Save as JPEG image to save the selected Scan as an JPEG file, or

Save all as JPEG-images

to save all scanned documents to JPEG files.
 



(Image-1) Saved the Scans as JPEG files!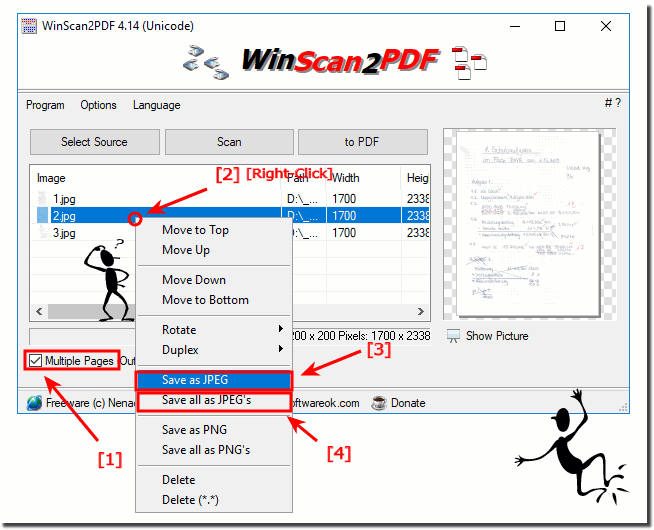 FAQ 7: Updated on: December 28th 2016 14:19