The solution is simple to change drive name in windows 10, this solution is also for Windows 8.1 and Windows 7!


Please start The MS-Explorer,  for Example via

Windows-Logo + E

keyboard shortcut. Please select  the Drive / Partition. Via right click open the Context Menu and select Rename.

See also: change drive letter in Windows 8.1 and 10 ||  recovery drive for Windows-8/10 



(Image-1) Rename Partition eg Drive on Windows 10!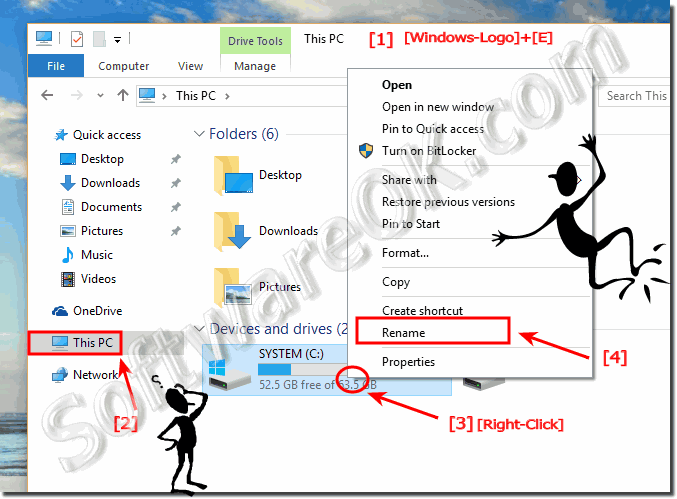 FAQ 118: Updated on: September 28th 2015 22:54