To Change ergo Customize Windows 10 / 11 Sleep Settings, th
e solution is also for Windows 7 and 8.1.



Content:


See also: 

►

 shutdown, restart, sleep shortcut for Windows-10 

►

 Stop your laptop from going to sleep when closed

1.) Customize the Windows Sleep settings!
Please use open the Control Panel click or tap 

Power Options

 and click on text 

"Change Plan settings" 


(... see Image-1 point 1 to 3) 

The Run-Dialog command (Windows+R) is:



control.exe /name Microsoft.PowerOptions

 for direct access or for a Desktop shortcut! 




(Image-1) Change Windows 10 Sleep Settings!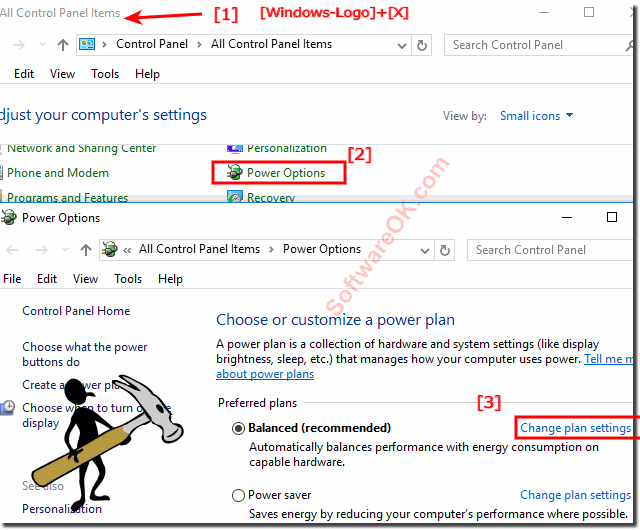 ......

2.) Temporally enable the Windows 10 and 11 sleep settings!
Even if the programs or Apps are working and dont have completed their tasks, it may happen that the windows 10 go faster sleep, than it is necessary

This problem can be solved with the freeware Don't Sleep, without disable or change the energy saving features.
If you don't have the freeware Don't Sleep, please download it: ... download DontSleep.



(Image-2) Temporally disable sleep mode in Windows 10!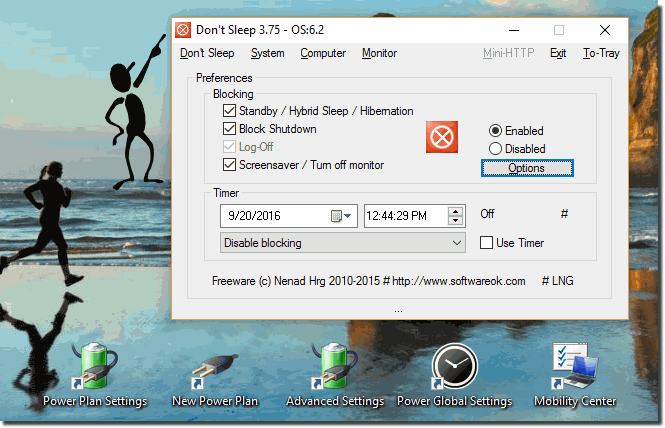 See also:
► Help, no remote desktop connection to Windows 10 possible. why not?
► Show hidden files and folders in Windows 10, how to?
► Change Screen Resolution in Windows 10, two solutions?
► Can I rename the This-PC in My-Computer on Windows 10?
► Enable Remote Desktop on Windows-10 Home, how to?

FAQ 204: Updated on: 2 August 2021 03:24