The solution is simple to activate / disable the Navigation Pane with the Folder Tree in Windows 10 Explorer!
1.) Disable and enable the Navigation Pane in File-Explorer!
1. Please start the MS Explorer, for example with the key combination [Windows Logo] + [E]

2. Then click the View tab and enable the navigation pane. (... see Image-1)

Depending on your preference and operation can display or hide the directory structure at any time!

See also: 

►

 Full path in the Explorer title bar 

►

 Home directory in Windows Explorer 10 

►

 default printer settings




(Image-1) Navigation Area plus Folder Tree in MS Explorer on Windows-10!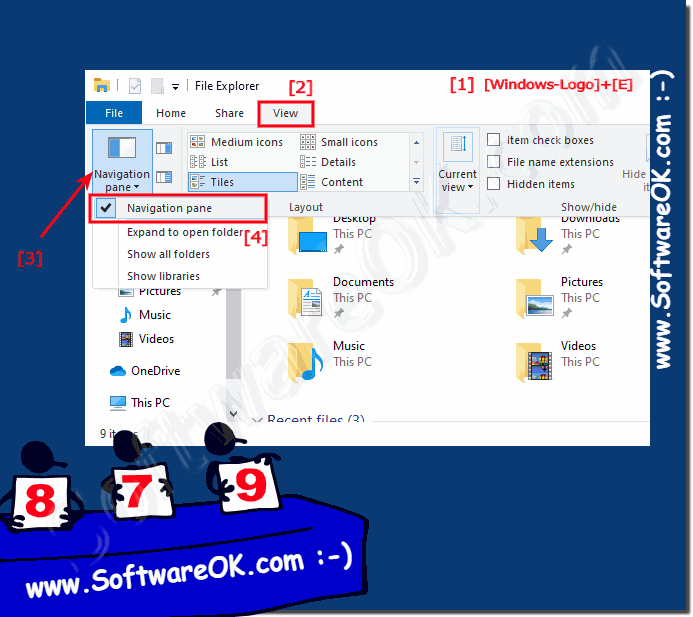 2.) Change File-Explorer navigation pane settings!
In an open file explorer window, click on tab View, and then click Folder Options and search options.
In the File-Explorer Folder Options dialog box, click the General tab, and then do one or both of the following:
To show all the folders on your computer in the navigation pane, including your personal folder, select the Show all folders check box
To automatically expand the navigation pane to the folder that's selected in the folder window, select the Automatically expand to current folder check box
(
... see Image-2 Point 1 to 5
)
(Image-2) File-Explorer Navigation Pane settings!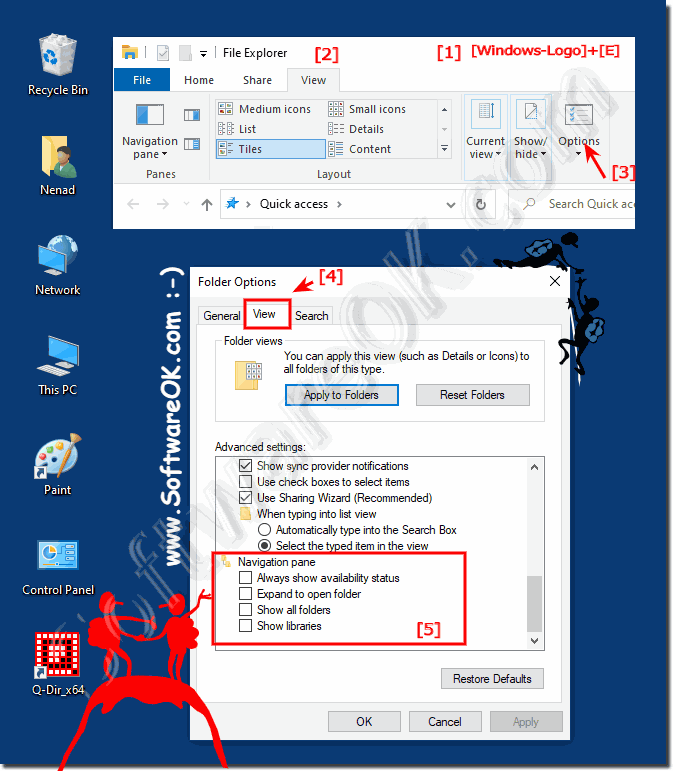 The navigation area (directory tree) in Window 10, you can easily activate, or disable, which is very handy for small tablets or / and surface, for lack of space, when deactivating, you have more of the workspace, especially if you have files, or pictures, or videos in the Microsoft's File Explorer preview. 



FAQ 76: Updated on: 25 August 2023 12:19