Windows has always been offered with Home and Pro, some functions and extensions are only included in the Pro, so it is also under MS Windows 11 OS!

The Windows has an edition and version number. Traditionally, most people refer to the major version of Windows they are using, Windows 11, 10, ... and so on. In all of these versions there were already Home and Pro editions, some of which were upgraded with Service Packs 1, 2, ... Microsoft hid the version number a bit to keep Windows 11 looking up-to-date, but it's not difficult to find out what you have.


1.) How to find out whether you have Windows 11 Home or Pro!
1. Use the Run dialog
keyboard shortcut Windows + R
2. And the command
winver
3. Is is then
Windows 11 Pro
at Home Version 
Windows 11 Home
(
... see Image-1 Point 1 to 4
) 

PS:
If you don't need a Bit-Locker, for example, or even your own web server, you will get along well with the Home version of Windows 11, especially if the two terms don't mean anything to you, then 99% of you don´t need the Windows 11 Pro Version!  


(Image-1) Do I have Home or Pro version of Windows 11?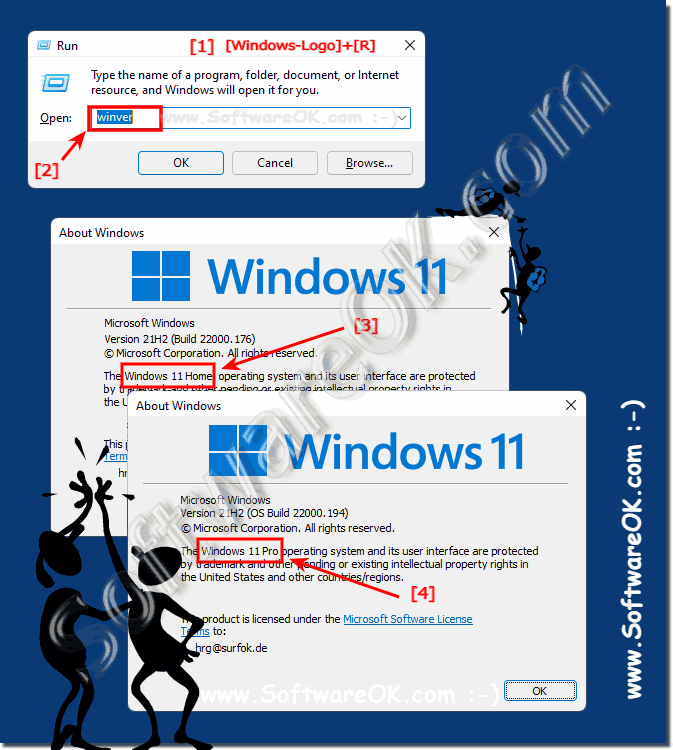 2.) Quickly recognize the home version in the command prompt! 
1. Start the command prompt keyboard shortcut
Windows + R
and command
cmd
2. Enter
systeminfo
and confirm it with the Enter key
(
... see Image-2 Point 1 to 3
) 
PS:
For most Office users, this is Home Version of Windows 11 is sufficient, unless you need a remote desktop to connect to your computer from outside!
(Image-2) Home or Pro Version in Systeminfo on Windows 11!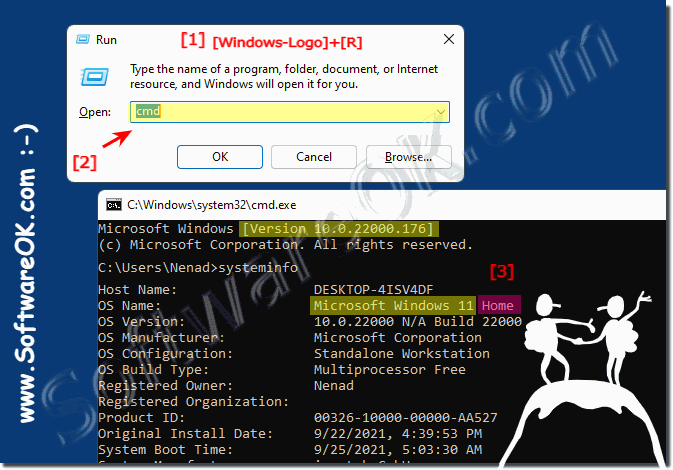 3.) Recognize Home or / Pro in the new Windows 11 settings! 
1. Start the

Windows 11 settings

(

Windows + i

) 


2. Go to System  and scroll on the right to  About

3. Scroll to  Windows Specifications

4. Now you can see whether it is Pro or Home

( ... see Image-3 Point 1 and / to 5 )



(Image-3) Home or Pro version of Windows 11!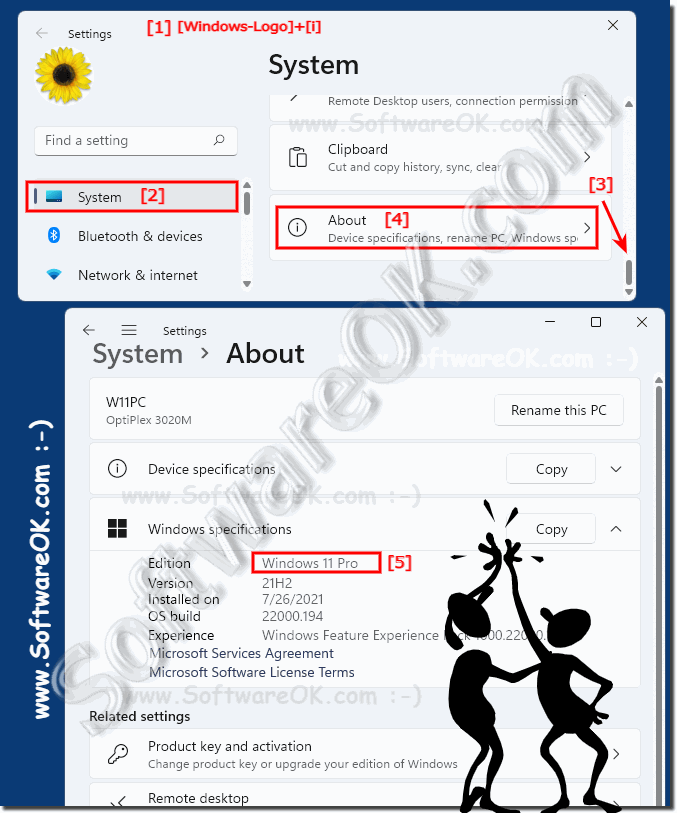 4.) The standard versions of Windows 11! 

The following versions of Microsoft Windows 11 are currently available. But what could change in the future!



PS: A 32-bit (x86 / x32) version is no longer available for Windows 11. When upgrading from Windows 10 32-bit to Windows 11, a complete new installation must be made.
 

 


Windows 10 Home

Windows 11 Pro

Windows 11 Pro Education

Windows 11 Pro for Workstations

Windows 11 Enterprise

Windows 11 Education

Windows 11 IoT Enterprise



   



5.) What about the service packs on Windows 11?
With Windows 11 and 10, Microsoft abolished the service packs and instead released two major builds each year and named them, for example 21H2. With Windows 11 this should be reduced to one large build per year! However, if you really need to reference a specific version of Windows, the easiest way to get it is by its version number.

(... see Image-4 Point 1 to 3)



(Image-4) Version of Windows 11!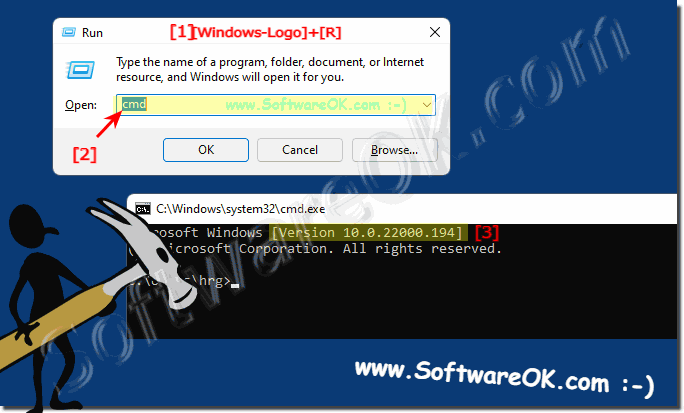 FAQ 157: Updated on: 26 August 2023 08:14