Printing printer test pages in Windows 11 is really easy, and is usually done after successfully installing a printer!


Why not, when it's so easy to print a test page on Windows 11 too!


Contents:




1.) Print the standard printer test page under Windows 11! 
1. Click Start > Settings > Bluetooth and devices > Printers & scanners.
(optional Windows + i search term printer)


2. Find your printer and click on it.
3. Click on Print test page
(
... see Image-1 Point 1 to 5
) 
(Image-1) Print printer test page in windows 11?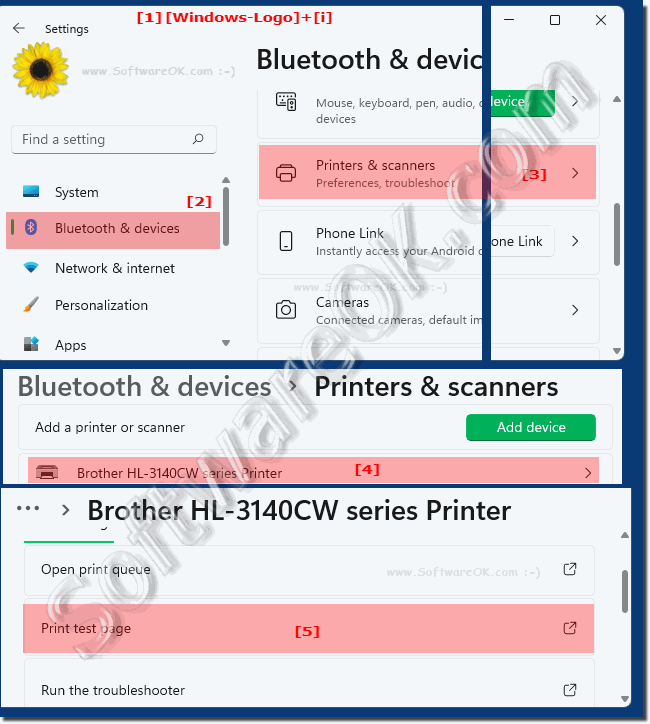 2.) Extended test printout with external tools!

Direct link: ►►  The alternative test page print for Windows 11, 10, ... operating systems!



Print.Test.Page.OK is an alternative portable test page printout for all Windows operating systems and can be very helpful!

 

The small alternative test page printing tool is really very small and can lead to the goal without much IT knowledge or expertise in terms of printing technology and that is just a test page printout. A correct printout is very important, especially with new printers. In the case of faulty printers, you should not wait until the existing guarantee expires, which is very important not only for expensive printers!





(Image-2) Print extended printer test page in Windows 11!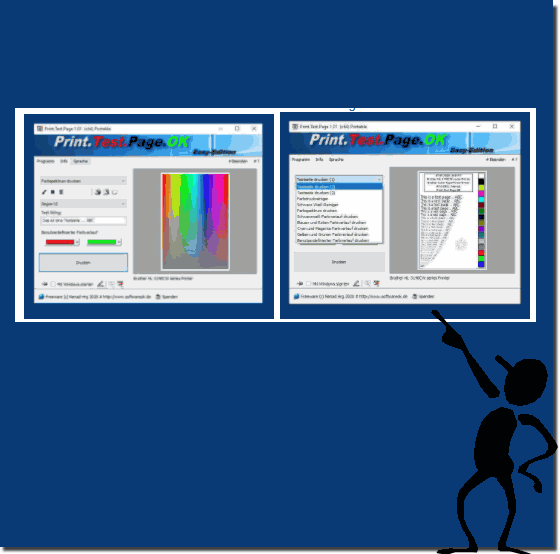 FAQ 222: Updated on: 26 August 2023 07:13