There are significant differences between float and double, although both are floating point numbers !


The float value is a 32-bit number with floating point , the variable double is 64-bit or 80-bit long and therefore more precise.




double

therefore has an extended precision that refers to floating point number formats that are more precise than the basic floating point formats of the variable float .

 


A little hint!

Although

double is

larger, there is no loss of speed!

On the contrary, on most CPUs / FPUs , the program is faster when using double instead of float.



(Image-1) float and double?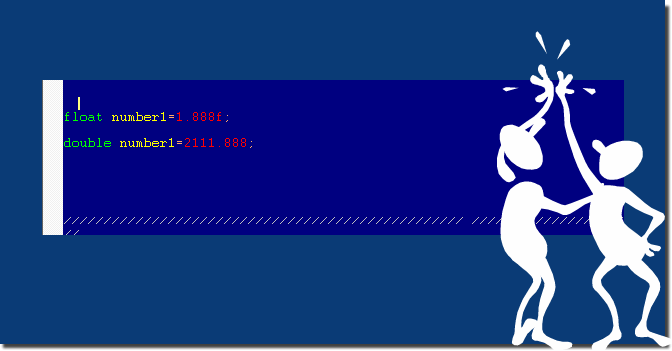 FAQ 10: Updated on: 16 April 2020 08:41