The fastest way to run or start the command prompt in every Windows System, is via RUN-Dialog in Windows 11, 10, ... and MS Server.


Please start via Keyboard-Shortcut [Windows-Logo+R] the Run Dialog and enter the Command cmd.exe or cmd and press [ENTER]! 

See also: ► Run command prompt (cmd.exe) in administrator mode! 



(Image-1) RUN Windows-Command-Prompt!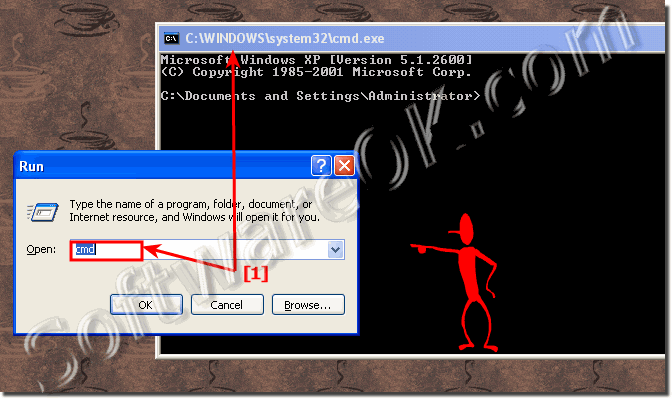 This example to run the Command Prompt ergo cmd.exe is suitable for most Microsoft Windows OS in example for Windows 11, 10 , 8.1, 8, 7: Pro, Home, Enterprise, Basic, Premium, Professional, Starter, Ultimate, Windows-Server 2019, 2016, 2012 and is a very useful feature.






FAQ 1: Updated on: 4 July 2021 13:39