If you
connect an additional screen

, or a new one under Windows 11/10, it happens that

desktop icons disappear

!

The rare phenomenon occurs not only under Windows 11/10, it cams also under 8.1 and Server 2016, 2012.
The solution for the desktop icon problem!
Arrange the desktop icons automatically, as they have landed outside of the visible area on the desktop , optionally just sort by name
Then you can conveniently deactivate the sorting again , a restart is not bad either, because then the settings are also saved.
(Image-1) Show the desktop icons again!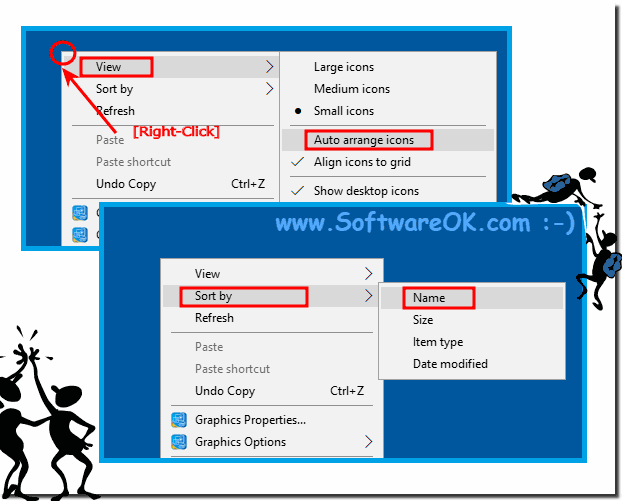 Although the problem with the desktop icons is known. Many ask themselves: What can I do if I still get rid of the desktop icons and it's a frequently asked question. If the problem persists please do a proper Windows restart.
The desktop icons have not really disappeared from the desktop. Unfortunately, it does not work despite the instruction about the desktop icon settings! The tick is set there and the symbols are still not there!