The easy mounting of the VHD under MS Windows 10, 11 ... Desktop and modern Microsoft Server OS 2022, 2019, ... is done with a few mouse clicks!
1.) Fast attachment of virtual hard disks on modern MS Windows OS!
1. Open Windows Disk Management with Windows + X
2. Then click on the
Action
menu and
"Attach VHD"
ergo Mount Virtual Hard Drive
(Image-1) Easy Mount the VHD under all MS Windows Desktop and Server OS!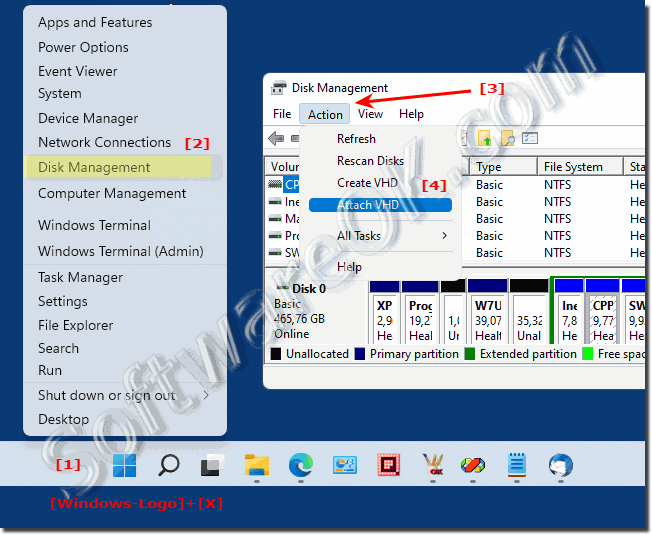 2.) More information and tips on VHD of virtual hard drives and the like!
You use the virtual hard disk as much as possible like a normal hard disk on a physical computer. You can read and write data, run programs, and share data on the hard drive with other computers. The standard interface of the virtual machine's operating system is generally used to access the hard disk. However, some functionality, such as using folder and file sharing, requires processes that are slightly different for virtual machines.