Easy solution of read out the Performance Index on Windows 10 or 11 Pro all, please use it on all Win 10 Builds!
Please use always 
... the latest version of ExperienceIndexOK for Windows
!
(Image-1) Example of Performance Index on Windows 10 Pro all Builds!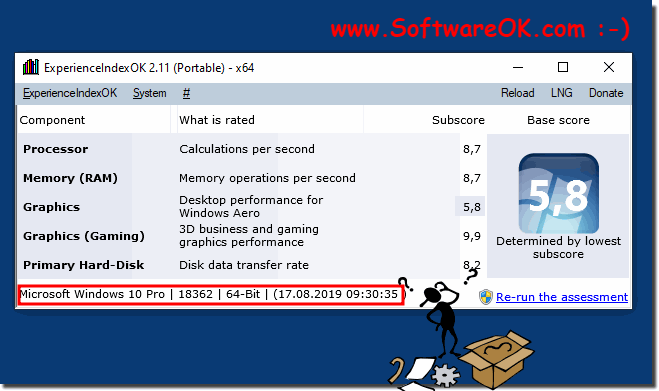 Info:
However, you can use this example as a solution to see the performance index without hesitation on older versions of Microsoft's Windows operating systems whether it's a Windows 10 Desktop Computer, tablet-P or see the performance index on the famous Surface Pro or Go, or even on a server 2016 / 2019 operating system.
It has been tested on all and successfully
verified
.