Example how to activate Show Image Preview or Show Preview and Explorer View of Q-Dir  easy for Windows 11, 10, ... or MS Server OS!
This is very helpful because you do not have to search the image in the MS-Explorer, the image is automatically highlighted in the Explorer view. That saves a little time.
But please delete the pictures whichever possible in the result list of ► 
... Find.Same.Images.OK
!
I wish you success! In the search for duplicate and similar pictures and photos!
Compare the photos on the basis of the similarity ratio between photos. 
(Image-1) Show Image Preview or Show Preview and Browser!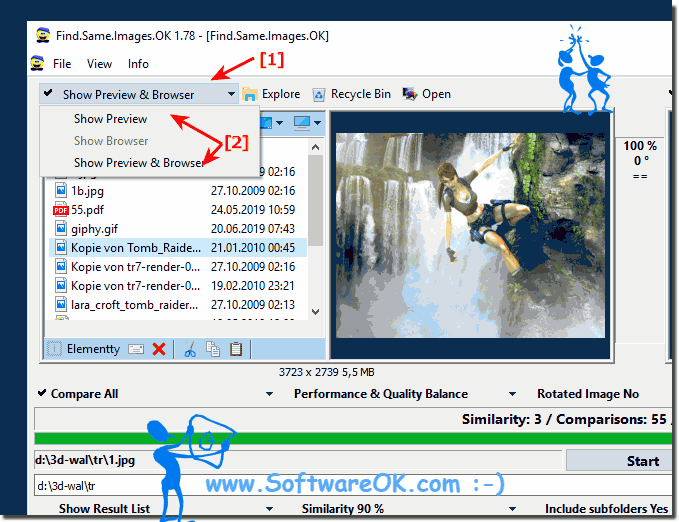 Find.Same.Images.OK
 compares those pictures which are resized or undergo a color change. It search for duplicates immediately!
Find.Same.Images.OK list the number of similar pictures in the List View if found one or more.
The duplicates and similar Photos are displayed in one window from where users can move the Image to the desired location on you HD, easy delete them, or open their current location in Local Explorer View.  (
... see Image-1
)
(Image-2) Image Similarity!