The Zoom function and Dark Theme are quite practical, eg for the visually impaired and as an eye-friendly display under Windows!

It is really very useful and advantageous to use this "zoom function", because the task-bar menu in the info area (tray) is also enlarged in size. About the comfortable menu, and up to 200% magnification compared to the standard system settings, so that you can get along well on the touch screen, without  to lose your nerve while safely ejecting hard drives and DVDs and Blue-Rays, ....  


Conclusion: Very annoying, especially with thick fingers, on the touch screen, or you reach for the touch screen pen which one has, however, never at hand ;-)
Back to: 
... OpenCloseDriveEject
! 
(Picture-1) Zoom and Dark Theme Visually Impaired and Eye Friendly!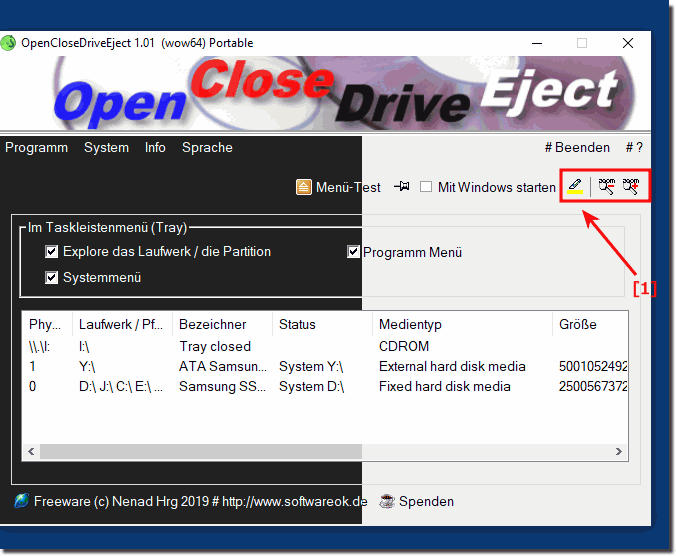 As you can see above on the screenshot shot under Windows 10 it is easy to use "the zoom function and dark theme".
However, you can easily use it on previous versions of Microsoft's Windows operating systems, whether it's a Windows desktop, tablet, Surface Pro / Go, or even a server operating system. "The Zoom Function and Dark Theme" was tested on various MS OS and successfully  verified .
In case of problems, please perform a correct Windows restart here 
.