Copying from a website link or a URL, on Windows and macOS, the URL address can simply be copied from the address bar!
By selecting/highlighting and then copying directly from the address bar to the clipboard!
content:
1.) Copy and Paste a Website Address!
1. Key combination
Alt + D
<< Highlight / Focus
2. Key combination
Ctrl + C
<< Copy to the clipboard
3. Then in the program in which the address line is   
4. With the cursor to the place where the link is required 
5. And now simply use the keys Ctrl 
+ V
<< off paste to the clipboard
(Image-1) Copy a website address to a desktop computer!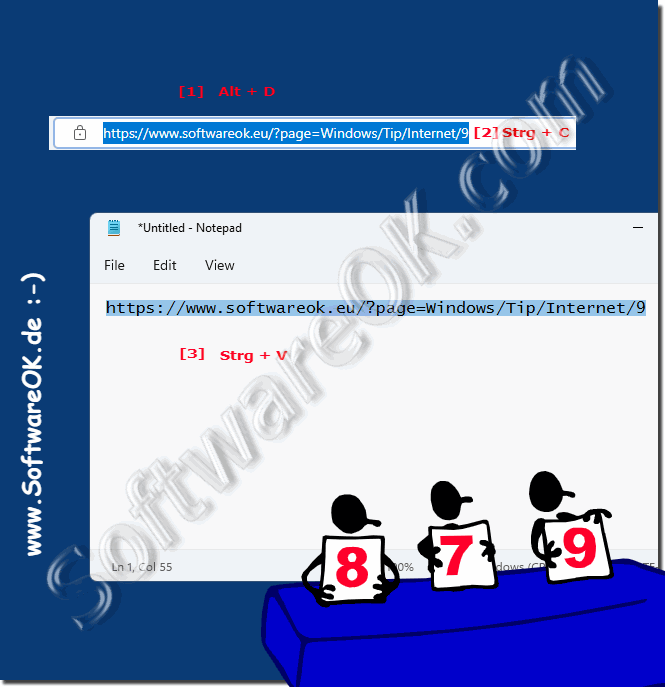 2.) What is the purpose of copying and pasting the website address?
Very practical if you want to send an address to a friend by e-mail in order to draw his attention to content on the Internet. 
You can practice copying and pasting the URL of this page by following the steps above and then pasting the URL into the text box below.
If done correctly, "https://www.softwareok.eu/?page=Windows/Tip/Internet/9" will appear in the text field.
3.) More tips on copying, pasting, address and Co.!