# About # History # Eula # Screenshots # FAQ # Download (88 KB) #

DE

EN

Update on: 12 September 2018
Suitable for Microsoft : Windows 10, Windows 8.1, Windows 8, Windows 7, Server 2000-2016, XP, Vista, x64/x32/x86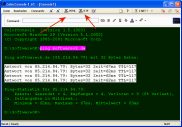 Export to RTF or HTML

Customize your text and color directly in the ColorConsole before starting an export to RTF or HTML file thus it saves you a lot of time.

This is good solution for teaching or presentation purposes!

A Small Tip:

The Color Console in contrast to the standard CMD.EXE has a full copy paste support.
With the ability to cut, copy, or paste directly, the entire text or only partial of this. O Yes! Even with the full color syntax.


In short, a huge time saving potential in this oh so small and inconspicuous program.

As a matter of fact, bigger is not always better ;).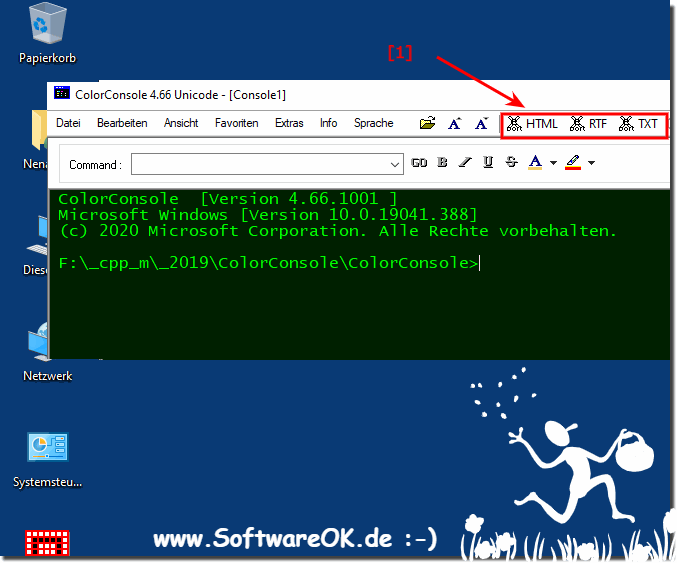 Keys: Console CMD Copy paste export output texts RTF HTML syntax coloring

Program Keys: <>tabviews, multitab, tab, tabs, Console, Color, colorconsole, cmd.exe, command.exe, Command , Prompt, DOS, Konsole, colour, kolor>
* Color Console ergo CMD.EXE alternative for Windows OS!
---
# About # History # Eula # Screenshots # FAQ # Download (88 KB) #

DE

EN