How to remove WiFi connection on Windows 10 / 11, it's not a big problem and it's easy to remove the unnecessary WiFi without disconnecting the WiFi USB stick!
Simply run the command
ms-settings: network-wifisettings
and click on
Forgot
the WiFi connection, which is not necessary!

and click or tap Remove on Windows 10 / 11 Tablet PC


If it doesn't work, remove the WiFi connection on Windows 10 & 11!
1. Windows logo + settings

2. Enter "WiFi"

3. Open WLAN settings

4. Click on the "Available networks ..."

5. Click the corresponding WiFi connection in Windows 11 / 10

6. and click on the "Forget" button




(Image-1) Disable Auto Connections to Wi-Fi on Windows 10!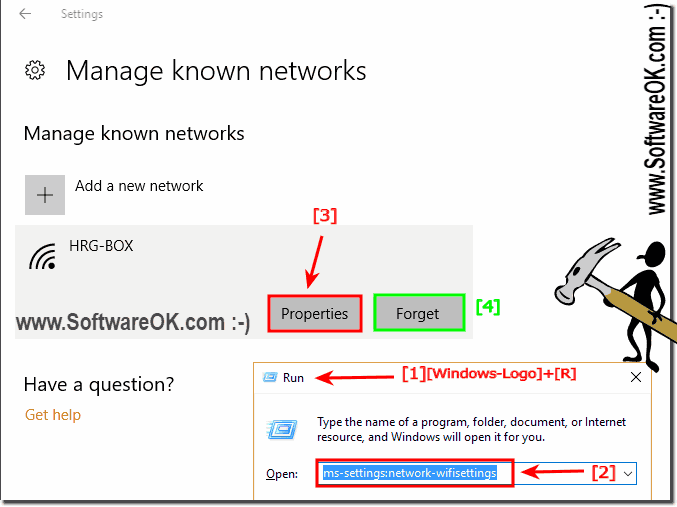 FAQ 197: Updated on: 25 August 2023 14:03