The Windows 11, 10, ... color palette test page printing for all the best printers!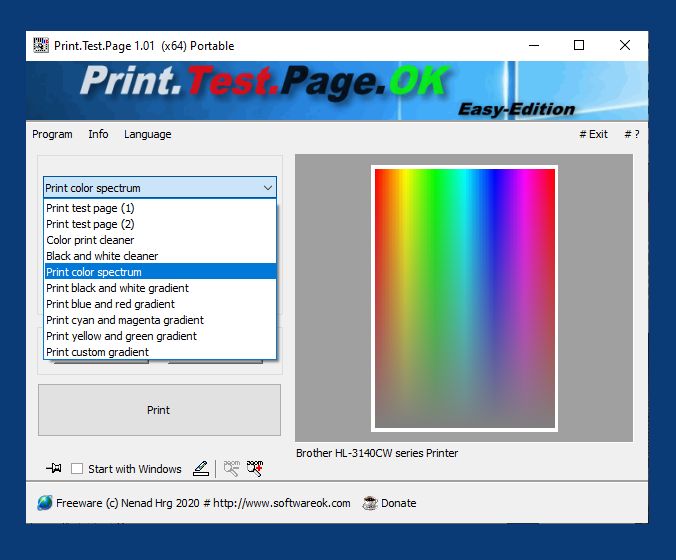 It would be nice if everything was printed smoothly when printing. Please do not be amazed The Windows color palette test page printing rarely succeeds!


You simply submit the Windows color palette to print test pages and the printer then goes to work. Unfortunately, this is not the case with every printer in the Windows color palette test pages, because due to the many small, complex color transitions only the best printers with a very good printer ink can make it not uncommon that a printer simply does not print this print as you do would like it. It does not matter whether you have a printer from HP, Brother, Samsung, Canon, Epson, or another manufacturer, because all manufacturers have different printer price categories. It does not always have to be a printing error.