You can run the 3D.Benchmark.OK parallel to 3DMark or other 3D benchmarks on Windows 11, 10, ... etc. and MS Server OS!


However, these should not be executed at the same time, even if the benchmark tests 3DMark graphics cards for their performance with the DirectX 11.0 feature and the 3D.Benchmark.OK OpenGL 2.1 compatible hardware. Both need the graphics card hardware, even if you have two monitors, the 3D test result will be lower if you run multiple 3D benchmarks on your Windows computer at the same time / in parallel.   



Directly to: ►►  

... Download graphics card benchmark!

 or ►► 

... more about the graphics card tester

 





(Image-1) 3D.Benchmark.OK OpenGL 2.1 on Windows!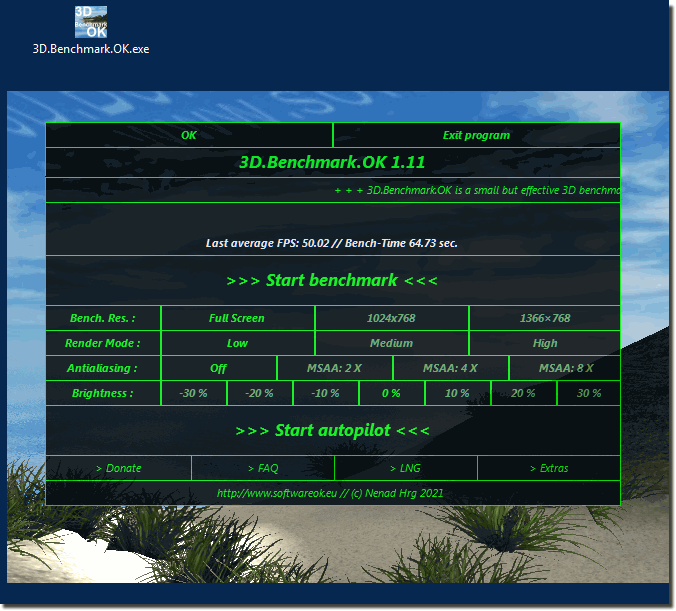 FAQ 6: Updated on: 14 July 2021 10:40