Every program supports the function to only print sections of a page, which is also very useful!
Content:
1.) Print sections of a page!




Please mark the area to be printed on the corresponding page or document, then start the print function with the keyboard shortcut Shift + Ctrl + P ! Activate Print in the highlighted area on your printer . Windows programs such as Microsoft Word, Excel, Internet Explorer, Edge, Chrome and other browsers, WordPad, Outlook, etc. also support this function!




(... see Image-1 Point 1  to 3)



(Image-1) Print sections of a page!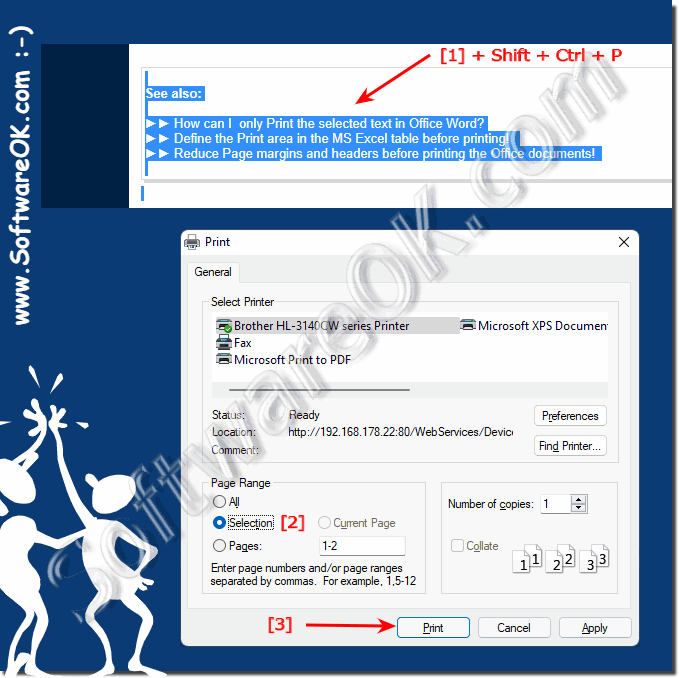 2.) More tips for defined printing!

Defined printing is sometimes easier than you might think. Here are more tips / links that may prove helpful!






 



FAQ 155: Updated on: 5 July 2022 18:13