The sense of Find.Same.Images, is to find same or similar images to remove duplicates or find images with higher resolution on Windows 11, 10, ... . 



I had an album compiled on FaceBook three years ago (2014), and downloaded from facebook.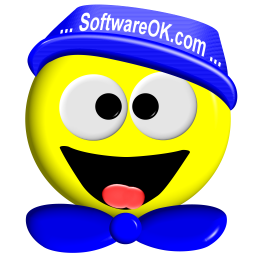 From this I wanted to create a photo collage, but the photo collage program said that the resolution of the images was too small and was insufficient for the quality of the A3 printout.

That was because Facebook does not save the pictures in full resolution, to save space on the server.

But, I had the original images on an external hard drive, i only need to find these 40 images under the ~ 40,000.

I did not want to do this, because it takes long time and i write a comparison program in 3 hours (At that time it was more a script)

After 10 minutes I had the high resolution originals and without loss of quality, i created my photo collage and the expression was very good ;-).



O.K. so far so good ;-)


I have extended the program now, to allow to search for negative images, rotated images and mirrored images. This is very good if you rotate the photos on your Samsung smartphone or iPhone.  

But certainly you will also find a reason to use the program.

I am open to suggestions for improvement, for the famous  Find.Same.Images.OK!




General Info:


It's not just for Facebook that the photos are downsized, even on Twitter, WhatsApp. Instagram, Snapchat, the images are not saved in full resolution and quality, this valuable image information is lost and the photos suffer sometimes huge loss of quality, so you should not use this as a image backup.

If you have the original images on an external hard drive, or on the iPhone, smartphone, you can quickly find them with Find.Same.Images for Windows . As you can see below in a screenshot shot under Windows 10. Is it a breeze to find Identical pictures even if they are not so good or even resized!
(Image-1) Find identical pictures like in a photo expert!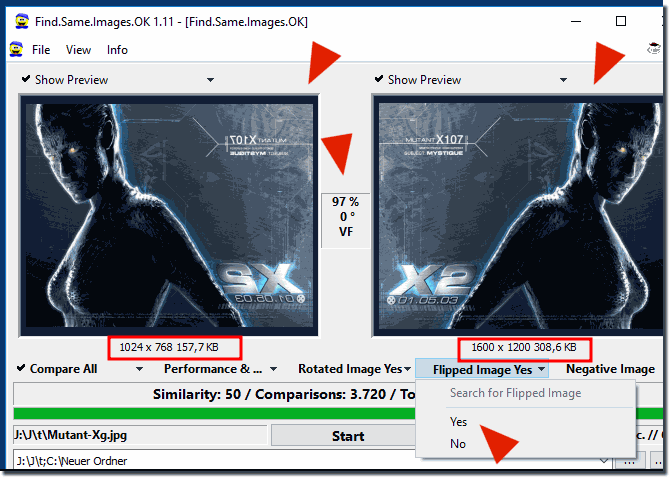 Finally,
you can use this example as a solution without problems and without any disadvantages in the search for identical images or similar photos without hesitation also on earlier and older versions of Microsoft's Windows operating systems to find duplicates of images.
It also does not matter if it's a native Windows desktop PC, or if you compare the Facebook photos and / or Twitter images in a coffee on the tablet or Surface Pro and Go, or even as a professional photographer on a High-end MS Server operating system.
It is really very useful and beneficial to use this image comparison software or just for fun testing, it has been tested on various MS systems and successfully 
verified
.
FAQ 8: Updated on: 30 August 2023 14:34