The speed of overwriting is dependent on the amount and number of data to be overridden!


Also from the hard drive speed, or the corresponding medium (USB stick, SD memory cards) on which the data is located.

However, it has a progress indicator. Here you can see how long the deletion process will take.

Please use always .... the latest version of BlankAndSecure.



(Image-1) Remaining time for overwrite of Windows files!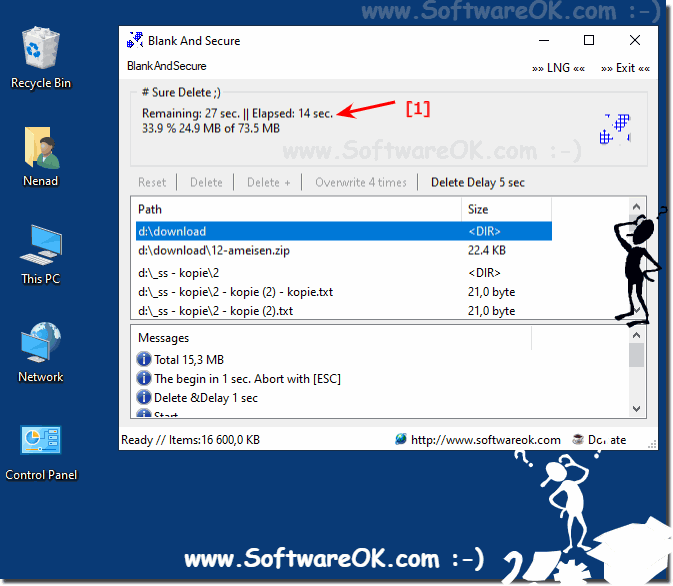 FAQ 3: Updated on: December 8th 2017 14:57