If you slip in the transparency of the desktop note, the text looks quite to transparent for certain colors on Windows 11, 10, ... etc.!






1. Simply reduce the transparency (... see Image-1 Point 1 and 2)

2. If necessary, use a different desktop note color



(Image-1) The desktop note is to transparent I can read the text and see font!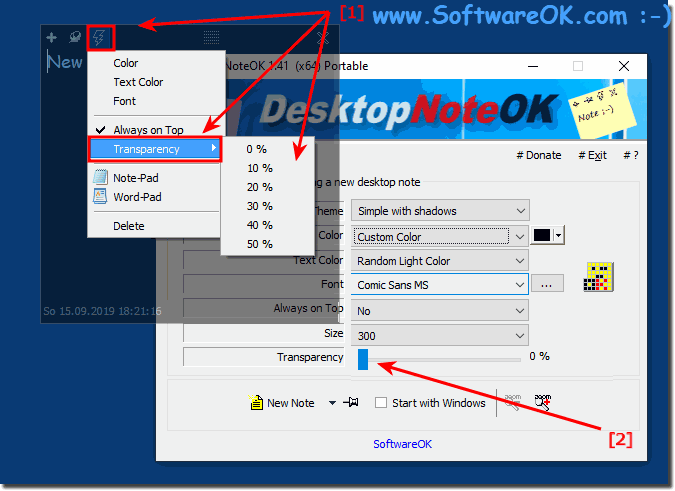 FAQ 5: Updated on: 31 August 2023 10:27