Anyone can save the directory list as a PDF document, not only under MS Windows 11, 10, ... is also on Microsoft Server OS e.g. 2019, ... posible!





You do not need any additional external tools to save directory lists and directory structures nicely and cleanly as a PDF document in order to then print it out later, or simply to archive it, as well as to send it to friends, acquaintances, partners, ... etc. to be sent by email!  



 

Content:




1.) Save the directory lists as a PDF document! 
1. As always, start the ► Directory Printout Tool for MS Windows 

2. Open the directory that is to be printed 

3. ► If you have activated the PDF printer!

4. It is easy to save the overview of the directory as a list in a PDF document

(... see Image-1 Point 1 to 5)




(Image-1) Can I save the directory list as a PDF document under MS Windows 10, ...!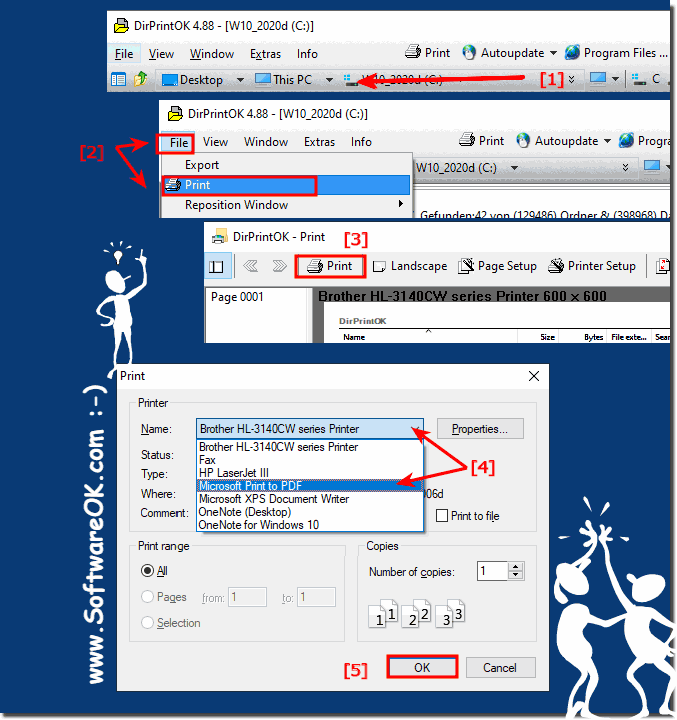 2.) Activating the PDF printer under Windows 10 and MS Server 2019, ...!
1. Please start programs and functions (app and functions) 
PS: However, you can open  the window directly

with the command Windows + R 

appwiz.cpl

.

2. Activate Windows Features

3. Now simply activate the Microsoft - PDF printer output





(Image-2) Install the integrated PDF printer driver in Windows 10!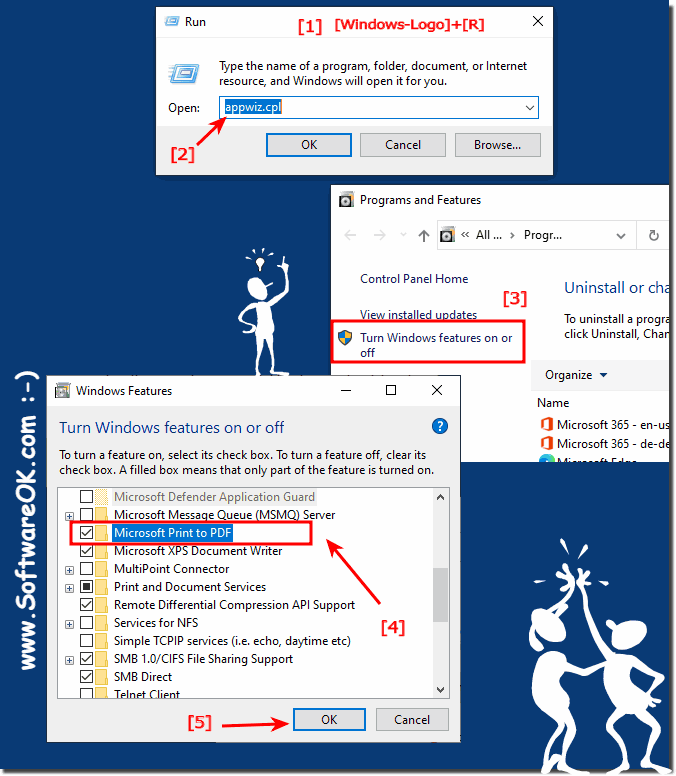 FAQ 24: Updated on: 27 August 2023 12:17