The solution is simple to run directly minimized to tray without to see the main window!


Content:




1.) Always start minimized in notification area!
Please use the latest version of the Software Don't Sleep, you have in the Program a solution to start the Program always minimized in tray! (... see Image-1)

And the program start argument is

-bg

 for example

C:\dontsleep_x64.exe -bg






(Image-1) Start Dont-Sleep always minimized in to tray!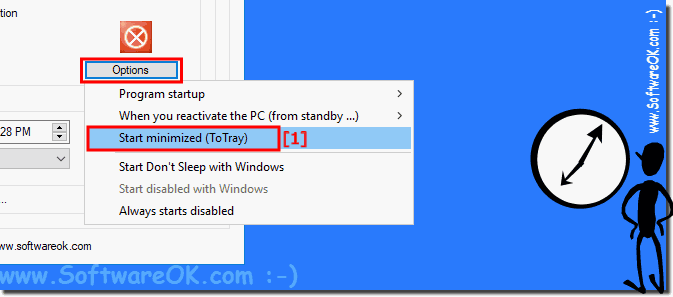 2.) Start minimized at Windows-Startup!

And optional start disabled 




(Image-2) Auto-Start minimized and start disabled!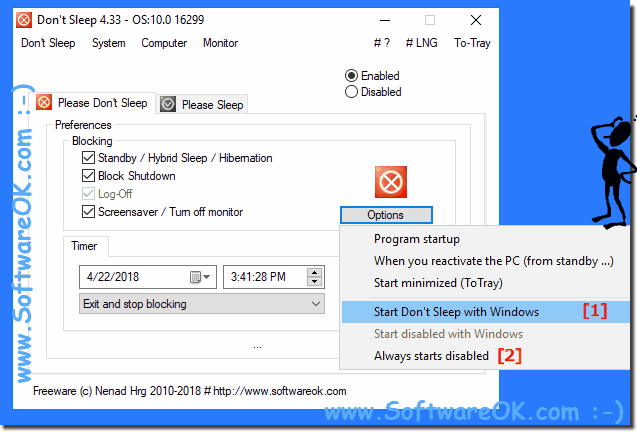 ......



FAQ 4: Updated on: 23 May 2022 15:08