If you haven't confirmed the formatting, it's easy to make the hard drive RAW readable again as NTFS or FAT32, why not!
Info:

It usually happens if you don't disconnect the hard drive from the Windows computer with Safe-Remove. What can happen if you are in a hurry and quickly pull the external hard drive from the USB plug, when you plug it back in, the formatting changes!    


1.) Repair bad sectors and format with CHKDSK commands! 
1. So don't format, just click Cancel

2. Then  start the ► command prompt as an administrator

3. And the command   chkdsk /f K:

( ... see Image-1 ) 

About chkdsk: ►►  Repair bad sectors on the hard disk with commands the CMD on Windows!




(Image-1) Hard drive is suddenly RAW and not NTFS / FAT32?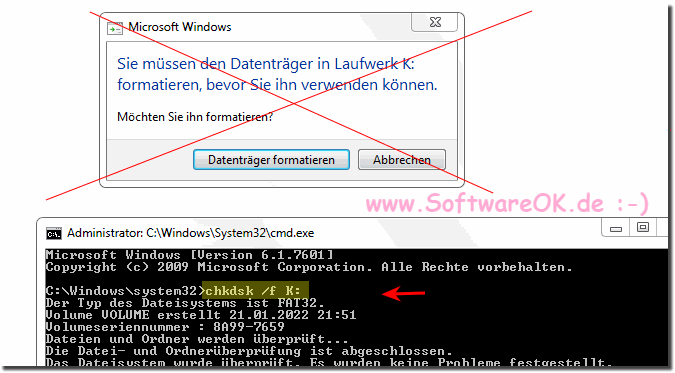 2.) Tips for safely removing drives on MS Windows 11, 10, ... OS! 
The fact is that it can also happen with USB sticks or SD cards, most of the time you can use the chkdsk command to convert the file system from RAW to NTFS/FAT32! Such file system losses on the disk under Windows 11, 10 etc. are rather rare. Of course, knowing the procedure to repair file system is beneficial so that you don't suffer data loss due to ignorant actions.
Safely removing drives is definitely important and should always be used except for specific important reasons when you have no choice but to eject the disk early. Sometimes accessing the hard drive on Windows is of unknown nature, in this case, it is more helpful to shut down the OS and unplug the USB drive when the OS is not working, especially when there are very important data and you want to avoid data loss .
Here you will find other valuable tips on this topic, where you might find something helpful or just learn something new.
FAQ 41: Updated on: 28 August 2023 17:49