Exactly for smartphones or iPhones, comparing pictures is the most sensible, because there are many doubles! 
But not only there, but the advantage also lies.


► in being able to find similar pictures, so if you take pictures with your iPhone and take high-resolution pictures at a party, wedding, ... and also with the

Canon digital camera in raw format

, it is able to take similar pictures that you made with the iPhone, in which the Canon digital camera was used!


Transfer photos from iPhone to Windows PC
is known to every iPhone user today, even my daughter, who is an iPhone follower, does it again and again, how you transfer your pictures can be explained by a friendly employee by a simple visit to an Apple Store, so the price my daughter is willing to pay is justified! And you don't have to read it dry on the Internet, I prefer personal contact here.   
With smartphones, you can simply use USB


transfer them, you don't necessarily have to use more Windows Explorer, the simple MS file explorer is sufficient for this!

If the photos are on an SD card, you can switch off the smartphone and pull the SD card out of the PC, preferably via a USB 3.0 adapter SD, to get the full speed of the data transfer.


With iPhone you can connect various USB adapters,


then you can help yourself, because there are different microSD card readers that can be connected via the connector on the iPhone.
So a card reader, so you can attach a high-capacity microSD card to your iPhone to store your photo collection and other data on the external memory, access works via an app that you can download from the Apple Store.

Link to not have to google: ►► iPhone USB Card Reader

Good
luck 
finding the similar pictures or duplicate photos with this tool.


(Image-2) Search and find mirrored and rotated image easy!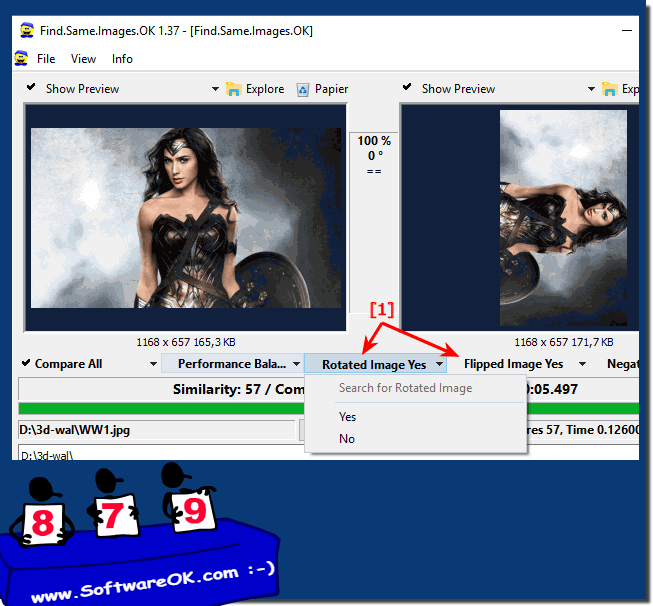 Apple's MAC-OS users are inherently spoiled with various graphics programs, but the mirrored and rotated image search is not magic. 



FAQ 17: Updated on: 30 August 2023 14:33