Just check again whether the animated gif images are displayed in your Quad Explorer under MS Windows OS!




 

Content:



1.) Animated GIF images in the Explorer preview!
1. As always, start the ► Quad Explorer on MS Windows OS

2. Set the preview to position 2
(... see Image-1 Point 2)

3. Then select an animated GIF image in the list view

4 The animated gif images are then displayed and played 

(... see Image-2)



(Image-1) Gif images preview!


(Image-2) Gif images preview!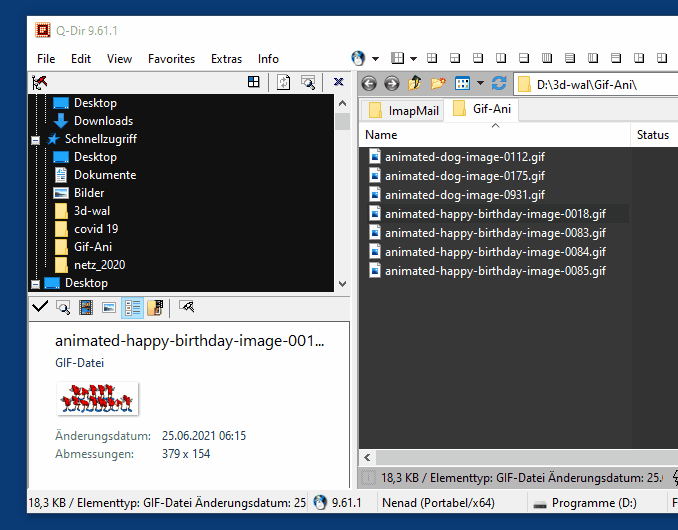 2.) Further information on this topic and Co.!
Although many users hardly use the preview, there are users who use the preview regularly and almost cannot love without it. Here you will find more tips about the preview that could be more or less helpful, just click through and get information or learn something new.



FAQ 134: Updated on: 29 September 2022 12:19