A page break is a code / command by a software program, or rather a marking in the text!





By marking the page break (page change), a command is sent to the printer by a program, for example by the word processing program, which the current page is to be ended and the next page begins. 




In many programs the page break is shown in the document, if this option is activated - an icon is displayed, which indicates the page break or "page break", and if the mouse cursor is not hidden , the cursor is placed on the next page .

Avoid unnecessary printing of blank pages!

The page breaks can sometimes be set poorly, which leads to unnecessary printing of blank pages  , but this is not a problem. To delete a page break, move the cursor to the break line or in front of the page break and press the Delete key on the keyboard. 



(Image-1) The page break in Word 365 Office!!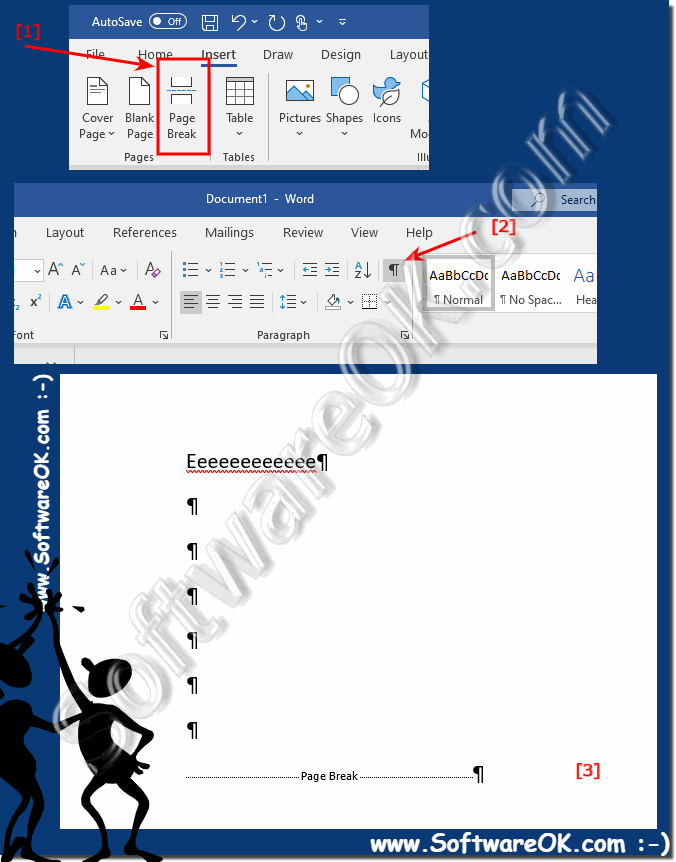 Activate the display of the text formatting!

When the printer starts a new page or prints blank pages where it is not, page breaks may appear in the document. To ensure that the document has no hidden page breaks, formatting characters are activated.




FAQ 111: Updated on: 28 June 2020 09:03