Many people confuse check boxes and combo box. There is a fundamental difference between them!

In a check box group, a user can select more than one option. Each check box is done individually so that a user can toggle each response on and off. Multiple selections are also possible here. With the option field, however, usually only one!


Here is a simple example of radio buttons check boxes and combo boxes!


While I can activate several check boxes for the check boxes (... see Image-1 Point 1)  in the File Explorer folder options!

It does not work in the Windows screen saver settings because it is an option field ergo combo box




(Image-2) Difference between check boxes and Combo boxes?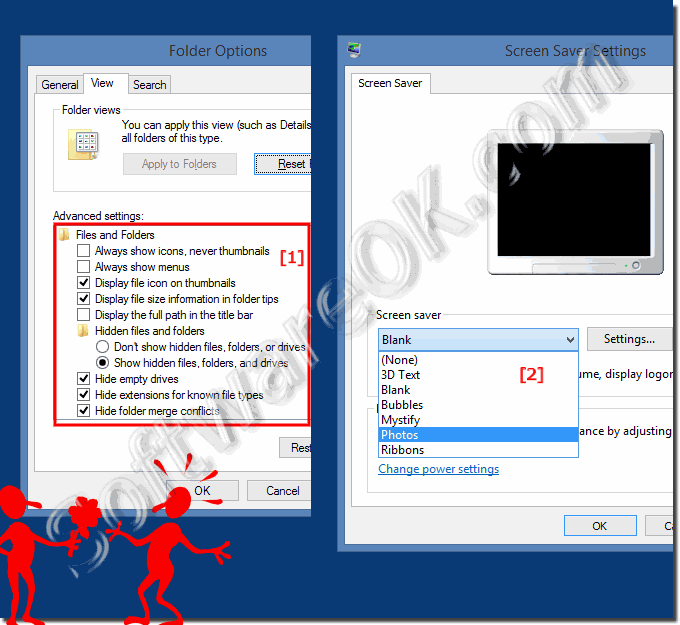 FAQ 160: Updated on: 16 September 2020 15:56