It is easy to search for data in MS Windows 11, 10, ... etc., to sort them by date and to delete them immediately or only after restart!




 

Content:

1.) Deleting by date in MS Windows File Explorer! 
1. After you have added ► Delete.On.Reboot to the MS Explorer menu
2. Open the relevant folder

3. Start the Windows search with the F3 key
4. Enter * if you want to list everything

5. Right-click on a free space in the search results 
6. Switch to file details  
7. The ► data Sort by date of modification, creation date, ... 

8. Select the objects and delete them immediately 
9. Or optionally delete on restart

(... see Image-1 Point 1 to 7)





(Image-1) Sort by date and delete at MS Windows restart!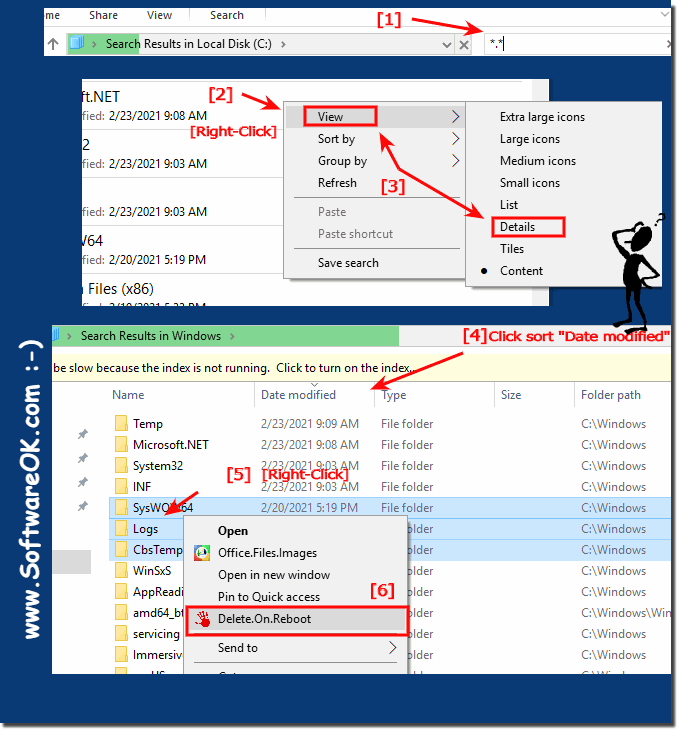 2.) What should I watch out for when deleting by date in MS File Explorer?

Before deleting the data on restart, you should be sure whether you really want to delete files permanently at restart under Microsoft's desktop or server operating system, or whether you prefer to move them to a specific folder on the hard drive.   

You should also decide beforehand whether you want to sort and delete by "Creation time / date", "Last access time / date" or modification date.

(... see Image-2 Point 1 to 3)

If you are sure you can delete it without a bad conscience with ► Delete.On.Reboot for Windows !





(Image-2) Sort by date and delete at Windows restart!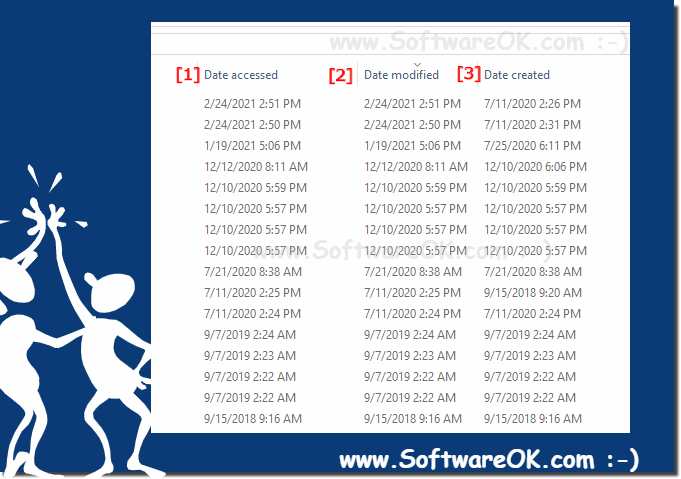 FAQ 6: Updated on: 16 July 2021 13:48