A volume of a mass storage device such as a hard drive that you are confronted with in the operating system.
The volume, often referred to as a
partition
, is an area of ​​the file system that serves as a drive after formatting for storing files, folders, images, documents, ... And after formatting it is given a name and a drive letter, which is also known as the volume label on the operating system!
The volumes are usually managed by extended hard disk management



as well as on Microsoft Windows. Linux and Apple MAC OS also have a file system and a volume management tool. The partition is therefore the prerequisite for creating a volume.


Here is a simple example: 




(Image-1) Split into several volume on the hard disk or SSD!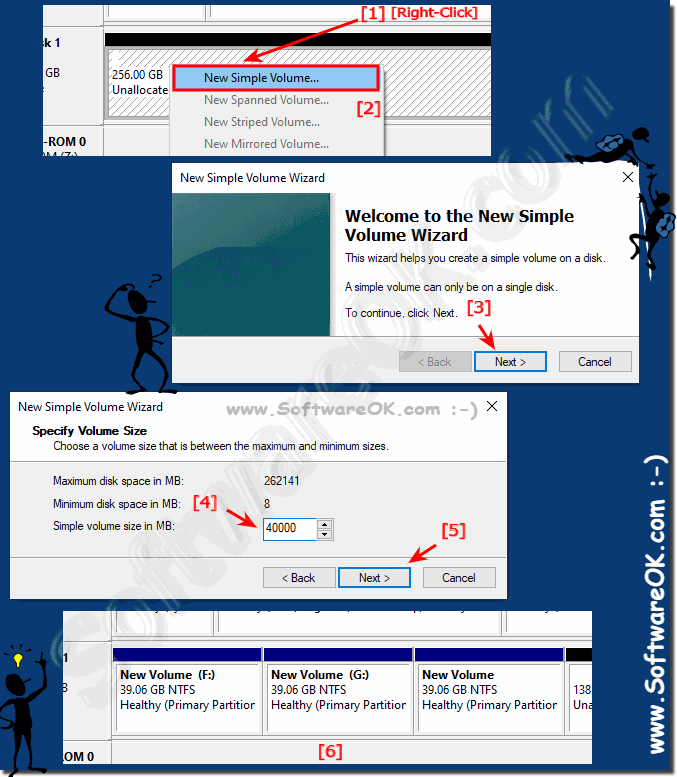 More information about partitions!


By default, partition is the maximum capacity in MB, GB, TB, ... of the drive. If you want the drive to have multiple partitions, change the size to the size you want. The rest of the drive can be allocated later, and if you specify the maximum size, you can reduce that size at a later time.





FAQ 170: Updated on: 29 September 2020 15:34